We're excited you're interested in Christ Community. We hope this information will answer a few of the questions you might have about worshiping at Christ Community. If you have additional questions or needs, please CONTACT US.
What is the music like?
Our music is a blend of contemporary and traditional, drawing from all types of American musical styles. We sing mostly contemporary Christian songs, hymns, spirituals, and occasionally an original song written by the band. You'll usually see a piano, acoustic guitar, electric guitar, drums, bass, horns and several vocalists leading each week. We project the lyrics to each song, encouraging our congregation to sing and worship the Lord.
About Sunday Services
While our style of worship is
contemporary in nature, blending both old and new, our commitment as a worshiping community is to beautiful and thoughtful worship anchored in Bible-centered, relevant teaching. Each week, we invite all Christ followers regardless of church membership to come together to celebrate Communion.* Join us as we journey and worship together on Sundays.
*Gluten free communion options available.

Tell me about the teaching?
Our teaching is expositional in style,
meaning our sermons are based on a
passage of Scripture. We desire for our teaching to be faithful to the Bible, centered on the good news of the forgiveness of sins in Jesus, and relevant to life.
What should I wear?
There's no dress code and we're
generally very casual. If you feel like wearing a suit, go ahead, and if you feel like wearing t-shirt and jeans, that's great too. Just be yourself.
Whether in-person or online, we have a place for you.
Start by choosing a campus.
If you've joined online for any of our services, say hello in the chat so that we can connect. Or if you join us in person, look for the big "hello" wall at each of our campuses.
Our teams are waiting to help.
No matter your stage of life, we have a place and a plan to help you grow deeper.
Select a campus to get started.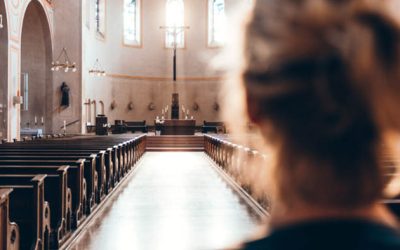 I'll be honest with you: there are times I have found it hard to be honest with God. The strange thing is, it's not because I want to be dishonest with God. Sometimes it's because I am stressed and anxious, and my prayers are fast-paced and emotionally disengaged.
read more
Between life and work and everything else in between, it's easier to pass on church. But God has something better for you. And that's why Christ Community is here.
Get email updates!
Fill in your email to receive our Weekly Updates directly in your Saturday morning inbox.