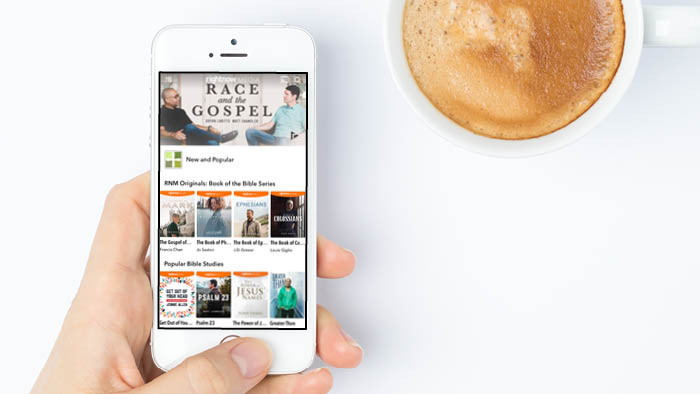 Did you know if you attend Christ Community you have paid-for access to RightNow Media? RightNow media is like Netflix for Christians. There are a lot of options for the whole family. Take some time to explore these recommendations from each of our campuses.
Holly Justice – Brookside Campus
Last winter, several of our Bible Studies went through Matt Chandler's Psalm 23 Study, a timely word on what it means to have soul rest in these times. It's a verse by verse, slow walk through that Psalm, with a helpful study guide that is just the right length for busy adults. It's great for Community Groups or a mens/womens study.
This fall, we are utilizing What the Women Saw and The Power to Change, and I'd recommend both for women's studies.
What the Women Saw gives you the opportunity to hear from four different women of different races, ages, and teaching styles, but with a unified view of Scripture. They each unpack the value Jesus gave to women historically in the Bible, and that He still gives today. It features Sadie Robertson Huff, Jennie Allen, Bianca Juárez Olthoff, and Jada Edwards.
I love that The Power to Change has male and female teachers (Jennie Allen, Matt Chandler, and Oneka McClellan), which is a breath of fresh air for a branded "womens" study. There are testimony videos from women each week that are encouraging and relatable, and give hope that spiritual change is possible in your life.
Gabe Coyle – Downtown Campus
One resource I found extremely helpful and digestible from RightNow Media is How to Talk about Race & Privilege by Jada Edwards. In an 8-minute primer she gives guidance to those of various ethnicities about how to engage in thoughtful conversations across cultural lines. This is a great starting point for anyone who wants to begin these conversations.
Andrew Jones – Leawood Campus
This is an oldie but a goodie. In a time of increased loneliness and isolation, the message that we are designed for friendship with God is as important as it's ever been. Hearing God with Dallas Willard is a deep dive into this conversation, taught by a tall tree of the faith. 
Reid Kapple – Olathe Campus
Dr. Tony Evans is an outstanding Bible teacher and preacher who brings biblical scholarship, historical context, and personal experience together in Oneness Embraced, a  deeply thoughtful and practical study on racial reconciliation. It is remarkable how much content Dr. Evans covers while still maintaining time for tangible steps and Kingdom principles that the church can apply. With a strong focus on understanding the theology of the Kingdom and justice implications of the gospel, Oneness Embraced provides a biblical guide to racial healing and harmony.
Shawnee Campus Parent
Our family has utilized RightNow Medias kids shows more than any of their other resources. My kids have especially loved watching Superbook and Owlegories. We love that there is a resource with teaching about God and His word in a way that is fun, engaging, and age-appropriate.
Nathan Miller – Senior Pastor
I first heard these talks, Thriving in Babylon with Larry Osborne, live at a conference and found them so compelling I immediately bought and read the accompanying book. In a world as complex as ours with so much going on today, Pastor Larry Osborne offers helpful insight from the book of Daniel on how we too can thrive while living here in "Babylon".