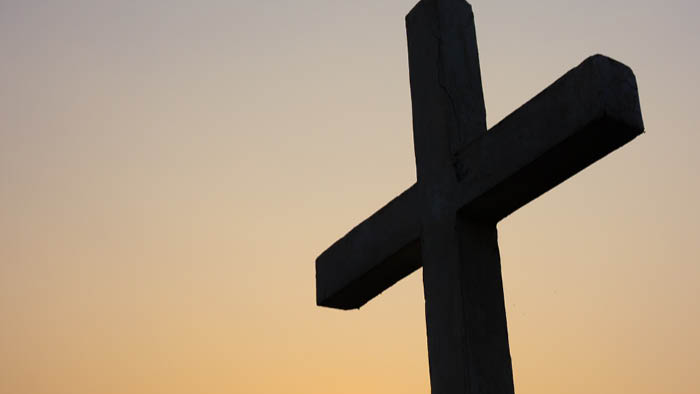 I was standing in a group of people I love and I couldn't hide or deny my hurtful behavior. Everyone saw what I did. I couldn't make excuses or suppress the truth. There was no justification for it. I was caught and stood there with my shame exposed. 
Have you ever found yourself in a situation where you did or said something that you wish you could take back? Have you lashed out at someone you love, said something you regret, or wished you could go back and try it over again? Your face turns red with embarrassment, your shoulders tense up with anxiety, your heart races, and you feel warm and clammy. 
These are the kind of moments I try desperately to avoid. And I don't think I am alone. I think most of us try our best to hide our shame. We would do anything to not be seen and exposed for how bad we actually are. Often the cover up or scrambling to cover your tracks can be worse than the mistake you made in the first place.
What surprises me the most about the scrambling is how instinctual it is for me and how desperately I cling to it. Oftentimes I don't even have to think about it before I lie, or twist the truth to others and myself so that I don't have to see my sin for how ugly it is. And then I double down. I make excuses. I justify my actions. I would do anything to not have my shame exposed. 
Could Shame be a Gift?
But what if having my shame seen by others could actually serve as a gift? What if the thing I am working so desperately to keep hidden is an opportunity to receive grace, love, and forgiveness? Hold that thought while we jump back to the story. 
Here I am standing in front of my extended family, trying to gather their attention so that I can pray. They are all looking at me with shock and indignation. It was quiet for a few moments before my mother-in-law walked over to me. 
What should I do? What can I say? I don't have the opportunity to hide, suppress, or deny what just happened. I did the only thing I could with my shame exposed. I looked at her and said, "I'm sorry. I was wrong. Will you forgive me?" 
This was scary. This was embarrassing. This was vulnerable. I did not know what would happen next. She graciously looked at me, gave me a hug, and said, "I forgive you. I love you." 
Now I have made mistakes and needed to be forgiven more times than I can count. But this one meant so much to me. She didn't have to forgive at that moment. She had every right to be angry but she showed me mercy. 
A Taste of Grace
I tell this story to highlight the taste of grace I received from my mother-in-law that day. Yes, my mother-in-law is a saint, but more importantly, the same gift she offered that day is the same gift God offers us every day. 
Every day we make mistakes. And every day we are tempted to hide them. When our sin is exposed it leads to our shame. And while shame is such a powerful emotion which can lead to scrambling and hiding, because of the gospel, shame can also be a gift. Shame is an opportunity to run to God with our sin exposed and receive his grace, mercy, and forgiveness. 
Here are two verses that have been meaningful to me when I think about wanting to hide my sin and shame instead of running to the One who has borne our shame.
The one who conceals his sins will not prosper, but whoever confesses and renounces them will find mercy.  Proverbs 28:13
If we confess our sins, he is faithful and righteous to forgive us our sins and to cleanse us from all unrighteousness.  I John 1:9
Having it all Together
I spend most of my life trying to act like I have it together. What if instead, when I mess up and my shame is exposed, I run to God? In his loving arms I receive grace, mercy, and forgiveness. This is when I receive the reminder of the gospel, that on the cross, Christ died for the penalty of my sin and shame. And he also credits to me his righteousness. Let me say it again, my sin is replaced with his righteousness. 
This is why shame can be a gift. Because the gospel means that I am both deeply flawed and deeply loved. At the same time.
My challenge to you and to myself everyday is to take our shame and use it as an opportunity to run to God who sees us, knows us, and loves us. I pray your shame can be a gift that leads to a deeper experience of his love for you.