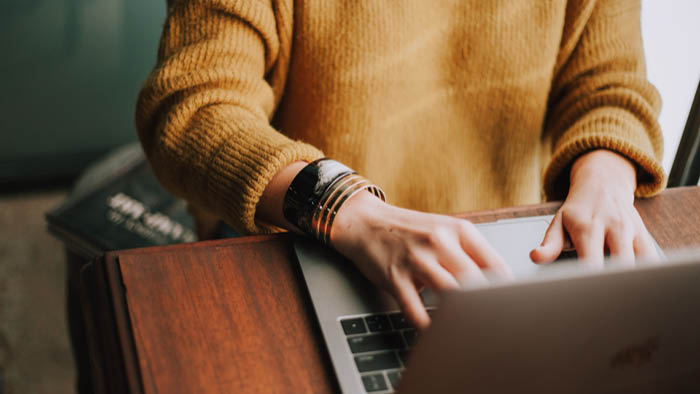 ​The origin of Labor Day is rooted in the late 19th century pro-labor/pro-worker movement, and "is an annual celebration of the social and economic achievements of American workers."
Of course, followers of Jesus know that long before America decided to federally codify a celebration of work and workers, God himself initiated and patterned for us both good work well done, and the celebration of it. 
This truth should continue to be emphasized: work is part of God's "very good" created order. Indeed, a key reason why God created humanity was to participate with God in "working" the garden, harnessing and catalyzing the latent potential within it, making it into even more.
And while every inch of work has been marred by humanity's rebellion and God's righteous curse, we must never forget that it was good first. We must never forget that we were created with work in mind.
The Sunday to Monday Gap
The tragic truth is that many followers of Jesus do forget this. So many of us fail to connect our Sunday faith to our Monday work. So many of us are suffering from a dreaded "gap," not seeing how the rich formation of the church "gathered" could have an indelible impact on the work of the church "scattered."
And even more tragic, too many churches and pastors perpetuate this problem. Many do so unknowingly, but unintended harm is still harm nonetheless.
Christ Community is committed to writing a different story about work, but the staff can't do it alone. We need each one of you on this vital journey, which is why one of my favorite worship elements on Sunday mornings is the "This Time Tomorrow" interview. 
The name of the interview is built on a simple question: What will you be doing this time tomorrow? In other words, what will occupy your time on Monday morning at about 9:15 AM? Or, stated more directly, tell us a bit about what you do for work!
Lynett Wheeler at Work
In a world of diverse occupations, some roles stand out not just for the products they create but for their impact on people's lives. Lynett Wheeler is a co-owner of Color Design, a decal company specializing in vehicle aesthetics. With her son by her side, Lynett dedicates herself to turning ordinary vehicles into works of art. 
Lynett's daily routine involves much more than meets the eye. As she sets out to customer locations, armed with vinyl pinstripes, custom graphics, and a mission to breathe new life into vehicles, her expertise extends beyond mere aesthetics. 
"I enjoy the challenge of returning a vehicle's exterior decals and stripes to before-wreck condition. God has given me the ability and physical strength to make things 'good' in my sphere of work."
The sense of accomplishment derived from restoring a vehicle's exterior decals to their former glory is a reward in itself. With a genuine passion for her work, Lynett sees God's hand in her abilities and has found a way to bridge the gap between her faith and her occupation. 
"In the past, I wondered if my work had eternal value. Because of the teaching at church, I have come to see that my work matters to God for many reasons, one of which is because it makes things beautiful. For who is more beautiful than him?" Through her craftsmanship, Lynett showcases God's restoration, one vehicle at a time.
Yet, her work also exposes her to the brokenness of life. Each damaged vehicle represents not just physical harm but the emotional toll on families. Lynett's heart connects her to the stories behind the repairs, reminding us that even in a business focused on beauty, there's a profound recognition of the pain experienced by others. Lynett's story serves as a reminder that faith isn't confined to Sundays; it can be woven into every aspect of life. 
Lynett's journey reminds us that each profession, however distinctive, can serve as a conduit for expressing God's love and restoration in the world.