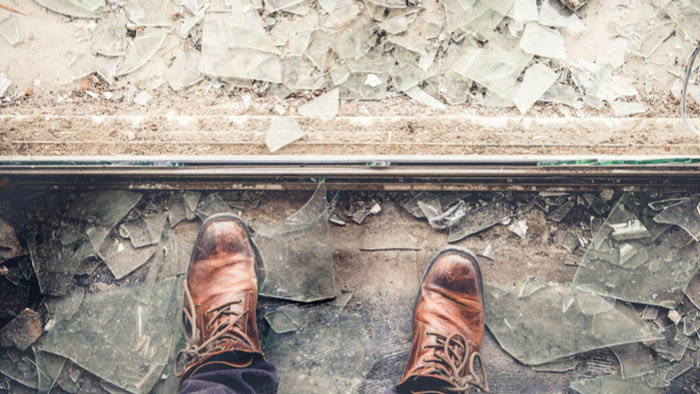 "I am in a season of deconstruction."
It is likely that you have either read, heard, or said these words in recent months. The deconstructing of faith is a popular practice these days. But what is it exactly? For some it is an opportunity to live their authentic life free of all moral and religious authority. For others it is a sincere attempt to determine if their faith has been formed by the words of Christ or by cultural ideologies. Regardless of the motivation, it is clear that we are in serious need of reconstructing faith. 
Deconstructing Faith
With that said, it is important to ask ourselves what it is precisely that we are deconstructing. And perhaps even more importantly, why we want to deconstruct these beliefs and ideas in the first place. It is absolutely healthy and even wise to deconstruct a belief or set of beliefs, especially if those beliefs are toxic, heretical, harmful, and downright false. As long as the motivation and desire is to pursue, understand, and embrace truth, then there is a goodness to the work of reevaluating, revisiting, and even reconsidering what we believe and why we believe it. But if our aim is to deconstruct for the purposes of liberating ourselves to live free of any and all authorities, then we are clearly not interested in remaining yoked to Jesus.
Thabiti Anyabwile makes the distinction between deconstruction and demolition. It is absolutely possible and often necessary for someone to pursue the work of deconstructing their faith with the aim of reconstructing a true, unadulterated, and biblical faith. When the goal of deconstructing faith is to properly and purely pursue Jesus for who he truly is, then it can be a beautiful and sanctifying process. Deconstruction for the sake of demolition is an entirely different story. In order to discern the difference we need to be clear on the intended direction that our deconstruction is taking us. Listen to how Anyabwile puts it.
As I watch the conversation, it seems to me a crisis of confidence often travels with deconstruction. Some boast about this; they see their deconstruction as a commitment to ambiguity, not knowing, taking a journey being guided mainly by questions or doubts. I don't think such boasting is healthy. As G. K. Chesterton once observed, "The purpose of having an open mind, like an open mouth, is to close it onto something solid." But others who are deconstructing have a more specific destination in mind. They can identify the particular issue(s) that need re-examination in light of scripture, history, practice, etc. I'd suggest specificity actually helps with knowing whether you're making spiritual progress toward anything healthy or toward anything at all. 
A Better and More Faithful Approach
During a time when many people are deconstructing their faith with the goal of deconverting from their faith, we need to implement a better and more faithful approach. We do not need to throw out the deconstruction baby with the deconversion bathwater. So what do we need in order to properly deconstruct and reconstruct our faith? We need a solid foundation to build from. And that foundation is the cornerstone of the Lord Jesus.
The apostle Paul penned these words to the church at Ephesus who were themselves being compelled and coerced to compromise their faith by capitulating to the pervasive pagan culture around them.
So then you are no longer strangers and aliens, but you are fellow citizens with the saints and members of the household of God, built on the foundation of the apostles and prophets, Christ Jesus himself being the cornerstone,  Ephesians 2:19–20
Reconstructing Faith
It is this foundation that we need to return to and reconstruct our faith upon. This is precisely what we plan to do together in our sermon series Reconstructing Faith as we explore the foundations of the Christian faith through Paul's letter to the Ephesians. Whether you have been following Jesus for years or you're ready to call it quits, we want to begin reconstructing our faith together.