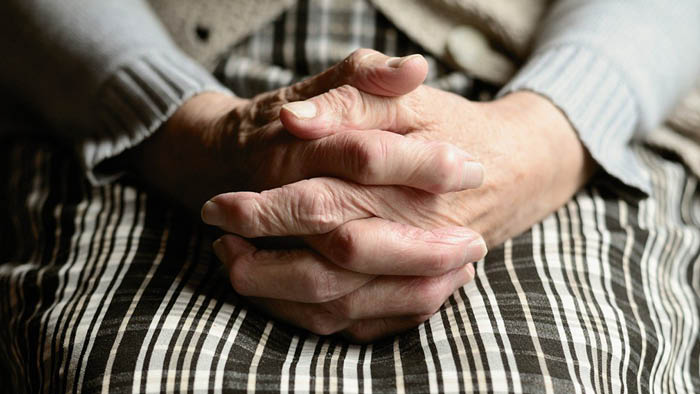 Let us bow our hearts
and heads in prayer. 
Our Father everlasting, Lord Jesus our crucified and risen savior, Holy Spirit our constant comforter, our triune God—you are the everlasting One. We believe in You! In this moment of corporate worship, we gather as your created and redeemed image bearers, your beloved bride the church, with minds focused on You and with hearts adoring You! With unity of Spirit, we trust You at all times! In these disruptive, turbulent, fearful and uncertain times, we cling to You. Though we find ourselves in uncharted territory, we know as our sovereign triune God this does not take You by surprise, nor, is this uncharted territory for You.
Lord, how great You are! You are our refuge and strength, a very present help in times of trouble. You alone are our good shepherd!  In You there is life with no lack. You lead us to green pastures and beside still waters. You restore our anxious and weary souls. Even in the darkest valleys, we will not fear, for You are right here with us. You are always attentive to us. You provide for us. You guide us. You watch behind us and You go before us. We find safety, comfort, peace, and joy in your omnipotent and loving nail scarred hands. We cast our cares on You, for You care for us, for nothing can separate us from the love of God in Christ Jesus our Lord. 
As your dependent yet expectant children, we come to You with humble hearts asking You to protect our congregation, our city, our nation, and the global community in this time of a global pandemic. We ask for your attentive presence and merciful care on the most vulnerable among us, those most physically vulnerable, emotionally vulnerable, and economically vulnerable. Grant to our medical researchers and health care workers protection from illness and give them in your grace extra strength and resilience. We pray for our local, city, state, and national governmental leaders and our business leaders, that You would protect them from illness and grant to them great wisdom and strength in the midst of so many demands and so much stress. 
As a congregation, we pray that You would protect and provide for us in the ever changing and difficult days ahead. Help us to joyfully and sacrificially be the eyes, ears, hands, and feet of Jesus to each other and to our neighbors. And teach us to pray as Jesus taught us to pray…let us pray our Lord's Prayer. 
Our Father, who art in heaven, hallowed be thy name. Thy kingdom come, thy will be done on earth as it is in heaven. Give us this day our daily bread and forgive our trespasses as we forgive those who trespass against us. And lead us not into temptation, but deliver us from evil. For thine is the kingdom, the power and the glory forever. 
Amen.