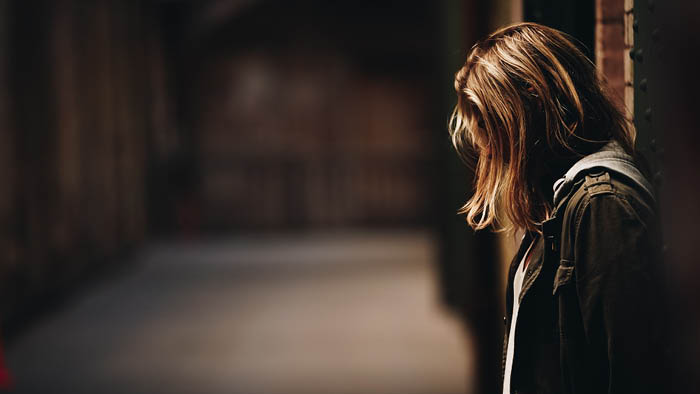 Guest Author: Ashtyn Fair
I never expected to openly talk about our story until we were on the other side. I had hoped it would never even be our story in the first place. I remember being seven months into our journey and thinking "Surely we won't hit a year." I remember being a year in and thinking, "Surely we won't hit two years." Now I sit here at two years, and Taylor and I are still longing for God to give us our first child. And still I think, "Surely God will do it this year."
What about you? What has your path to parenthood felt like? From experience, I'd assume it's felt isolating, that it's full of emotional ups and downs, confusion, and even despair. Your grief feels complex and unexplainable to those around you. Your joy is complicated as you hear another friend is pregnant with her second while you're waiting for your first — you're happy for her and sad for you and maybe even bombarded with shame because you're not as happy as you want to be.
The process of pursuing a family is a physically, emotionally, spiritually, and relationally taxing experience. Your marriage may feel added tension as you both experience stress while also, you know, trying to make a baby — a real recipe for not a lot of fun. You may harbor anger toward your body for not doing what you think it ought to be able to do. You long for community that can meet you deeply in your darkest season, but instead feel remarkably more alone. You desire to exhaust every option no matter how extreme with the belief that if you just tried hard enough you could control the outcome. You're asking God questions like "Why?" and "How long?" — and voiced or not, what you are really asking is "Are you actually good, God? Can I trust you?"
I'm so incredibly sorry if you've experienced this or are currently walking through it. My heart breaks with you. I want you to know your extreme weariness and tired eyes are seen by God as He sits next to you in the middle of this journey. Pay attention — the Spirit of God is found here in our suffering.
When suffering falls heavy on your shoulders where do you place the weight? Do you tell yourself to pull it together as you strap the heavy load more tightly onto your back? Or do you find yourself at the feet of Jesus with legs shaking underneath you as you drop the backpack of shame, anger, and despair before Him, feeling your body relax as He takes the burden. Do you actually ask for the easy yoke that Jesus offers? Or do you find yourself bearing the weight all on your own, gritting your teeth, and hanging onto as much control as possible?
I urge you to seriously reflect on which road you most readily choose, for it will be pivotal in your life and in your spiritual formation.
Scripture tells us that walking through suffering with God produces perseverance, good fruit, and hope. Meaning these very things are absent when we choose to side-eye God and keep Him at an arm's length while we carry suffering around on our own. I've had plenty of those side-eye moments over the last two years. They come when the enemy tempts me to believe that God can't actually be good. They come when I see the seventh pregnancy announcement that week and believe the lie that God has forgotten me. They come when I'm tired of feeling all the feelings and wanting to simply shut down and check out.
Maybe you're in that place right now. You're tired and weary, questioning His goodness, His presence with you, questioning if He sees you, if He even cares…so you've looked away. You probably wouldn't say you're "angry" at God or even "frustrated" — that's not what "good Christians" feel, right? Maybe you'd just say you feel indifferent or distant from Him.
But I'm going to ask you in the middle of your sadness and frustration to look up at Him. Make eye contact again. Do you see Him?
This God in front of you knows every unsaid word in your heart and does not shame you.
This God you see was there when you found out you weren't pregnant again.
This God looks at you and knows your questions and anger.
This God longs for you to talk to Him about it.
This God you see is a Miracle-worker.
This God you see renounces all shame the enemy has tried to use to tie you up.
This God, with the kindest of eyes, says "I see your pain. I weep with you. I am here with you."
I have learned and experienced profound hope and joy throughout these trying circumstances. I do indeed know and believe that God is good, that He is near, and that Jesus is truly our only hope. I have discovered that relinquishing control of my plans (and really, every corner of my life) to a trusting and loving God produces freedom, an unexplainable joy, and peace.
Hope, joy, and peace can only be found when we bring our complaints to God. That may seem backward and even unChristian, but a life with Jesus that is not honest will lack wholeness. It will lack transformation. Bringing our lament and pain to God with honesty is how we come to know personally that Jesus is near to us through His Holy Spirit.

The more we experience our good Father with us at our darkest, the deeper we discover who He is and what He's like. And that will lead to a new joy, new peace, and new hope. Read through a few psalms and you'll discover that lament often ends in praise.
There is a profound and mysterious way that Jesus meets us in the middle of our pain. Praise God!
But first we must be honest with Him about it.
Today, take a few minutes and journal or type out how you're feeling about your situation. Ask God to help you connect with Him and with yourself. And be honest. I pray that He would meet you in a tangible way that comforts you and leaves you with peace.
Do you not know? Have you not heard? The Lord is the everlasting God, the Creator of the ends of the earth.
He will not grow tired or weary, and his understanding no one can fathom. He gives strength to the weary and increases the power of the weak.
Even youths grow tired and weary, and young men stumble and fall; but those who hope in the Lord will renew their strength.
They will soar on wings like eagles; they will run and not grow weary, they will walk and not be faint. Isaiah 40:28-31 (NIV)