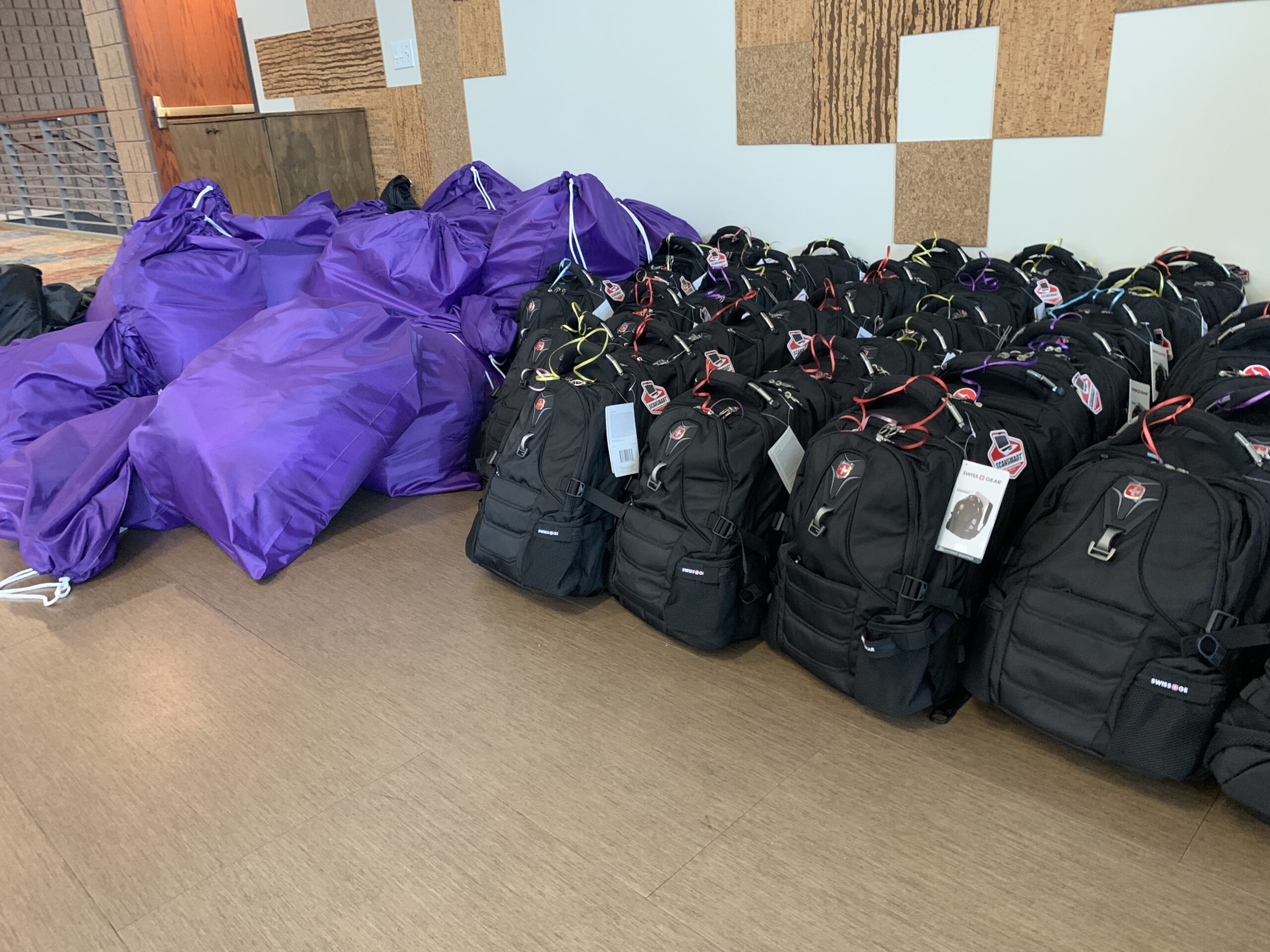 Do you remember heading off to college? I vaguely remember this event. Somehow, as it was 35 years ago now, a few of the details have faded. What is fresh in my mind is taking my own children to college for their freshman year. I remember not only the emotions of dropping them off, but pragmatically, I remember how much it cost (real caring, I know). Not only is college tuition expensive, but the "incidentals" are a killer. They add up, and add up fast.
This spring and summer, we once again helda very successful grad-pack drive for our ministry partner, Cristo Rey. As a reminder, Cristo Rey is a college preparatory high school committed to bringing an excellent education to some of the most vulnerable students in our city. With its teaching staff and the commitment of the business community in Kansas City, culturally diverse students with economic need receive a college prep education made meaningful through an innovative corporate work study program. 
Our annual grad-pack drive seeks to provide many of the basic "incidentals" a student will need for their freshman year of college. From a high quality backpack to school supplies, to bedding, towels, and toiletries, each student receives nearly $200 in supplies. In addition, our drive provides extra funds for students who need additional help purchasing books and other last minute supplies when they arrive on campus.
This year we expanded our project to include contributions to Cristo Rey's tuition assistance fund. This allows students who need assistance with their high school fees to stay in school.
Your generosity in this year's drive provided $19,625. We provided various supplies to 78 graduates and contributed more than $10,000 to the tuition assistance program. Thank you for making a massive difference in the lives of these graduates, and the underclassmen who will be able to complete their education as a direct result of your generosity.