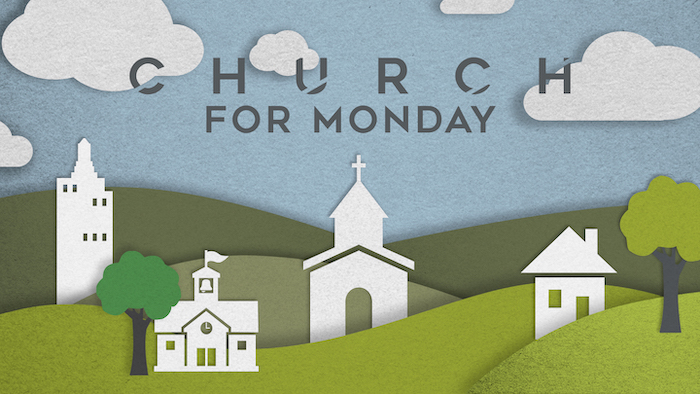 "Thank God it's Friday!"
These words capture a common cultural sentiment that the life we long to live is found not in the regular work rhythms of the weekday, but in the recreational rhythms of the weekend.
But what if this view of the good life is deeply impoverished? What if the truly good life is not merely experienced in the recreational opportunities of the weekend, but also experienced in the paid and non-paid work we do each and every weekday? What if we truly woke up each Monday morning and with a joyful heart declared, "Thank God it's Monday!"?
In the last several years, our church family has been exploring a more theologically robust understanding of how the gospel speaks into every nook and cranny of life. While our disciple-making mission has not changed, we have been growing in our understanding how apprenticeship with Jesus transforms our everyday life at home, at school, and at work. What we do on Monday is what we do with most of life.
Even though we continue to place a strong emphasis on creating meaningful and beautiful Sunday gatherings and fostering small group community, we are giving more attention to how we can better equip our growing multisite church family for life on Monday.
But what does being a "church for Monday" really mean?
In our series entitled "Church for Monday," we press into this question. This eight-week exploration of whole-life discipleship will be highlighting seven marks of a growing disciple of Jesus. We will be learning more of what it means to be a Spirit-empowered apprentice who lives fully into the intimate and integral life Jesus offers us each and every day.
It is our hope that we will increasingly see our callings as a primary way we worship, are spiritually formed into Christlikeness, live out and proclaim the gospel, and further the common good of all fellow image-bearers of God. It is my heartfelt prayer that as apprentices of Jesus each one of us will roll out of bed on Monday mornings with joyful expectation and praise-filled lips declaring,"Thank God it's Monday!"