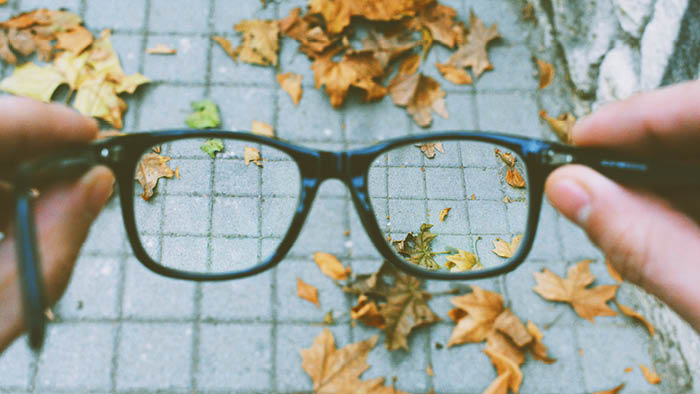 Guest Author: Ben Asnicar
There is something profoundly affirming about being seen. Call it being heard (really listened to), recognized (for accomplishment or character), acknowledged (for contributions or being present), respected (as a fellow human/image-bearer), or noticed (as a participant or as a potential love interest), in many cases, it's the first step in being truly known.
Being known requires vulnerability. Being seen requires the active eyes of a see-er.
A few weeks ago (well, more than that now… before COVID-19 quarantine), after a lunch meeting at work, I walked over to spend some time with my wife and baby boy (we work at the same company and our boy is in the daycare at work). After getting some baby snuggles and kisses, we took advantage of the beautiful weather and walked the long way outside back to my wife's desk. When we got to the place where we would part ways and wrapped up our conversation, I whispered, "I love you," (we try to keep it professional in the office, hence the whisper) and she reciprocated. Then I said, "Thank you for seeing me!" And she responded in kind. As I walked down the stairs, I thought about how odd it felt to say that, and because I'm a word nerd, what it implied. Then I realized that I truly meant it.
"Thank you for seeing me." It's easy to say, but if you stop and think about it, the sentiment runs deep. We were created to crave being noticed and we have lots of evidence that we seek it in good and bad ways (hello social media)!
Pause for a moment and think about those closest to you—your coworkers, kids, classmates, spouse, family members, neighbors. Do they feel seen by you? Do you take time to acknowledge and value them with your focus?
Then pause again and realize that your Creator sees you. As Pastor Reid Kapple recently put it in a message unpacking Psalm 56, "God knows, sees, counts our fears and tears and failures and pains. Our trials and tragedies. Not to shame us, He knows them because He cares for us. God doesn't just know everything about us, He feels everything we feel. He is 'omni-empathetic'. When our pains are seen and understood, we feel 'felt' and that's comforting. In our darkest, lowest moments, God is there."
Isn't it nice to be seen and heard by someone who truly understands what we are going through! There is something so comforting and encouraging about talking through hard things with someone who has walked through what you are experiencing. It's why support groups are so powerful.
More than "just" seeing us, God delights in seeing you and in you seeing Him. He finds joy in knowing and being known by you. As Pastor Tom Nelson recently said in a message about Psalms 42 and 43, "God's eyes light up when He sees you." Sit in that reality for a bit.