First Friday: Bowie Ma, "Flows Like Water"
May 5 @ 5:30 pm

-

9:00 pm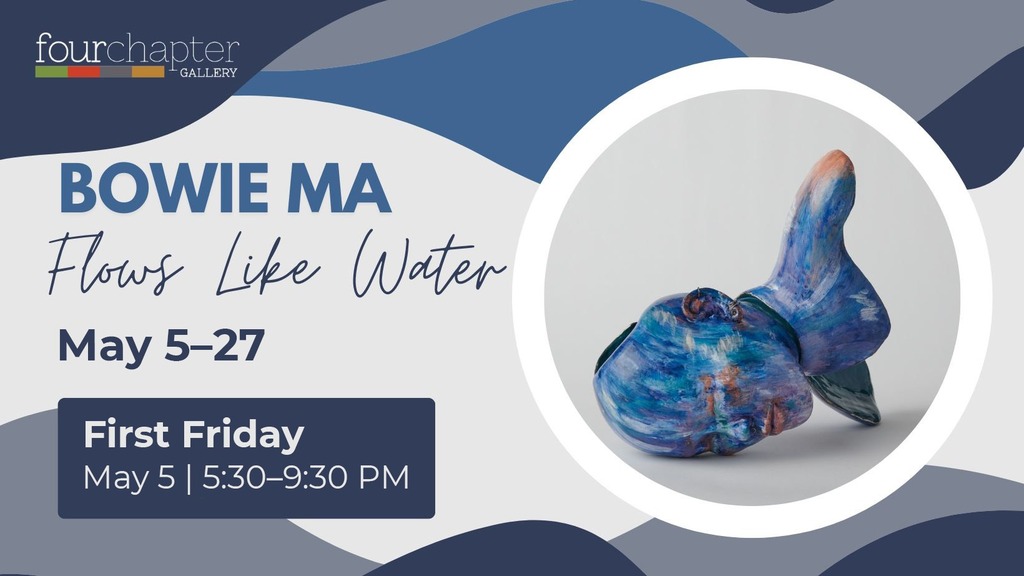 For the past eight years, Four Chapter Gallery has enjoyed a partnership with the Kansas City Art Institute Fiber Department, and each May exhibit the work of a graduating senior.
Visit the gallery to join us in this wonderful opportunity to celebrate and support a young artist who is on the cusp of transition into a new phase of life.
Flows Like Water is Bowie Ma's first solo exhibition. In it Bowie uses tactile materials like ceramics and fiber to convey personal emotions and memories. These materials shrink, crack, break, explode, melt, and decay. The vulnerability of the materials exhibited through the process is what interests Bowie and is explored in these works.
Water is an inspiration because of the metaphorical way it can take many different forms—it is necessary for life, but can also be destructive.