We believe that God sends His church to be a faithful and fruitful presence throughout the world, seeking the salvation of the lost and common good of all. As a church we seek to fulfill this call with and through our outreach partners locally and globally.
CarePortal
CarePortal exists to help vulnerable children and families. Requests submitted through CarePortal come from caseworkers at government child welfare agencies or other child-serving organizations approved by CarePortal to vet needs. Churches can also identify and submit needs within their own church and community through the Church Entered Needs feature.
CarePortal is a technology connecting platform that brings the needs of hurting children and families in your community to your attention. Caseworkers uncover the needs. CarePortal makes local churches and community members aware, giving them a real-time opportunity to respond. If you have questions, please contact Dan Strempke.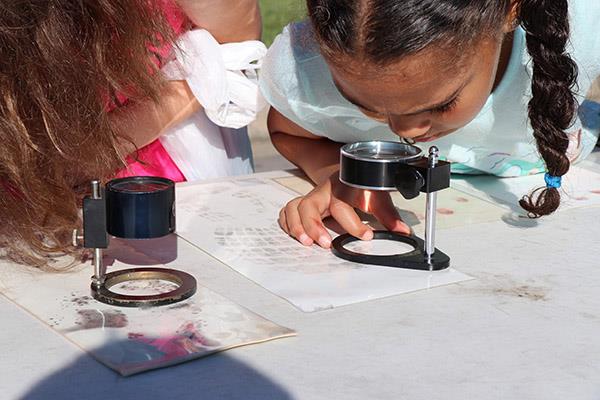 Woodland Elementary School
Woodland is an elementary school in the Olathe school district that is committed to helping students achieve success in and out of the classroom. Their teaching staff works toward not only the education of each student, but the wellness of the whole student to make sure some of the most basic needs of economically challenged and under-resourced families in the school are met.
Youthfront
Our ministry partner, Youthfront, has opportunities for volunteers to serve in its ministry year-round. If you have one hour, one day, or a regular time each month, they can use you! Like working with youth? Serve at one of the summer camp locations or year-round at the Snack Shack KC. Passion for helping the hungry? Something to Eat is looking for help each month!
Mission Southside
Mission Southside has a neighbor's heart: a heart that loves Jesus Christ and one that genuinely cares about the needs of others. Mission Southside is not a church, but partners with churches, "helping" organizations, businesses, and individuals to bring hope to Johnson County, KS, through the meeting of both physical and spiritual needs.
Shyira Diocese
The Shyira Diocese of the Anglican Church of Rwanda is an evangelical organization working to serve Northwest Rwanda in both pastoral care and community development. They have 66 parishes that make up a total of 341 congregations with 69 pastors and 102,000 members. Christ Community has had a vibrant relationship with Shyira for several years beginning with Chantal Mbanda and her husband Dr. Laurent Mbanda who served as the Bishop of the Diocese. 
To see outreach-related events, choose OUTREACH ministries.