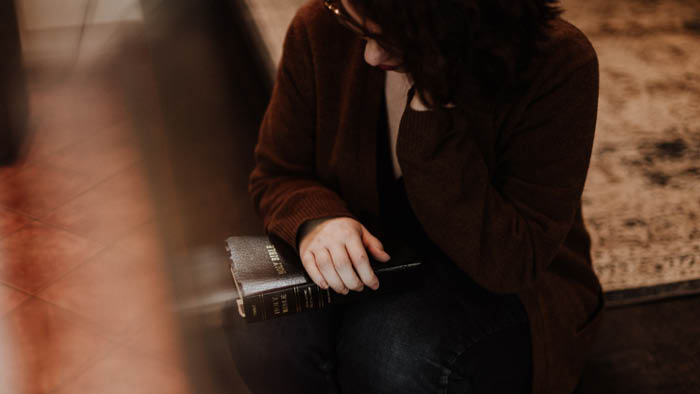 I wonder where the anger is?
My counselor said these words to me this past year, and yes, pastors see counselors too. The question caught me off guard for a few reasons. Not the least of which was that I don't consider myself an angry person. I'm the fun guy, the joking guy, the adventurous guy, and, on rare occasions, the obnoxious guy. But I'm not the angry guy. 
As I was driving home from my session I remember having this internal dialogue with myself:
"Sure, I get angry sometimes. And yeah, I don't like who I am when I get angry, but…." 
Right then it struck me. I don't process or express anger very well precisely because I don't think I am an angry person. That may sound noble at face value but in actuality it produces emotional ignorance and ineptitude. By denying that I get angry or that I have anger only serves to make my latent anger more potent when it does come out. The truth of the matter is that I am an angry person precisely because I am a person. 
To put it another way, my problem with anger is not that I have anger. It is tied to the things that cause anger and the things I do with my anger. That is true for all of us. Our problem with anger is not actually with anger itself. Our problem is with what evokes anger and with how we respond to our anger.
The biblical author James penned these familiar Spirit-inspired words:
James 1:19–20
Know this, my beloved brothers: let every person be quick to hear, slow to speak, slow to anger; for the anger of man does not produce the righteousness of God. 
Notice that James does not say "refrain from anger" or "turn from anger" but to be "slow to anger." Implying that there is a time for anger. This is affirmed by the teaching of the apostle Paul in Ephesians.
Ephesians 4:26-27
Be angry and do not sin; do not let the sun go down on your anger, and give no opportunity to the devil. 
Anger is like a small crack in your windshield. It is not ideal when it happens but it still needs to be recognized and responded to right away, otherwise it will get worse. When you notice the crack and react accordingly, you can actually treat it in a way that won't require replacing the entire windshield. In many ways, the problem isn't the crack. The problem is in our failure to respond to the crack in an appropriate and orderly manner.
We may think that when we minimize, bury, or ignore our anger we are displaying patience. But it is a counterfeit patience. It is only adding pressure to the impending outburst of anger that will come out eventually. The person who claims that they are patient by ignoring their anger is like the person who claims to be good at auto maintenance by putting a post-it note over the check engine light on their dashboard. We are only deceiving ourselves and delaying the inevitable.
In the wisdom literature of the Old Testament we find this brief but powerful teaching on anger in Ecclesiastes.
Ecclesiastes 7:9b
Anger lodges in the heart of fools. 
That word "lodges" is the English translation of the Hebrew word nuwach, which means to rest in, settle down in, root in, or remain. It also has this picture of making a home in something.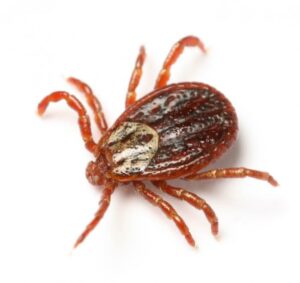 Think of anger like a tick. Although it is an unpleasant thing it can be dealt with properly when recognized on the surface right away. But it can also have lasting consequences when we ignore it and allow it to bury itself within us. And with that illustration I know that many of you stopped reading. It's gross, but you will always remember it.
So let me offer four very quick ways that we can all grow in a more godly and sanctifying approach to our anger.
Don't shy away from feeling anger. Again, the feeling of anger is not our primary problem. Our main problem is what evokes anger and how we respond to it. But we won't make any progress in working on our anger issues if we avoid feeling our feelings. Feel your feelings and pay attention to what these feelings do in you.
This may sound rather simple but say out loud that you are angry. Even if it is just to yourself. There is a power that comes to us over our emotions when we not only feel them but also when we name them. By stating clearly that you are angry it serves as a way of giving yourself control and agency over your emotions rather than forfeiting yourself to your emotions. We name emotions to tame emotions.
One great way to express anger is through prayer. Turn your anger into prayer. The psalms are a great help to us in this work and Psalm 59 is a great example of this. It is a psalm of David crying out to God in response to the angering situation of being hunted down by king Saul. God is big enough to handle our anger in prayer,  and in doing so we can find ways to more effectively process our anger. But sometimes we need to turn to God in prayer to confess our anger. Anger turns sinful when it ceases to want the wrong righted or the wrongdoer restored and simply wants the wrongdoer wronged. 
Pay attention to the situations, moments, environments, and even times of day that tend to evoke anger in you. Identify the things that routinely bring about anger in you and start to watch for it. So often we try to battle anger in the moment it arises. What we need is to be more preemptive in our work of mitigating unhealthy anger. Give attention to the things you give attention to. One way to do that is to ask yourself, "I wonder where the anger is."