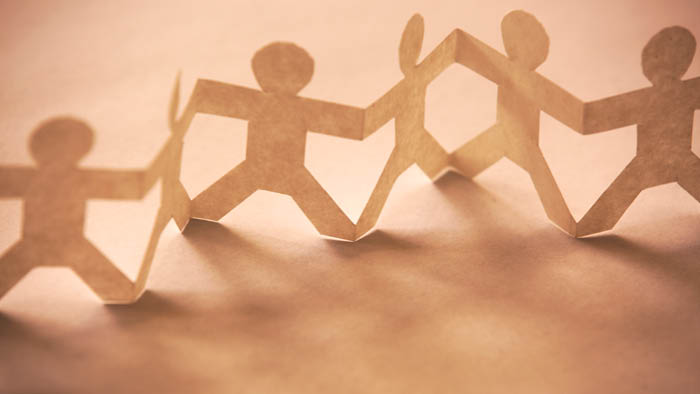 By Melody McSparran, Leawood Outreach Team
The outreach team at our Leawood Campus has been seeking a deeper understanding of God's purposes as we commit to serving those in our community, city, and world with the love of Christ Jesus. To help us in this quest, we've been studying Christopher Wright's book The Mission of God's People.
Dr. Wright describes the church as "a missional community of those who have responded to, and entered, the kingdom of God by repentance and faith in Christ, and who now seek to live as transformed and transforming communities of reconciliation and blessing in the world."
This beautiful description is captivating and deeply Scriptural. What does it mean to be a community of blessing?
The motif of blessing is woven throughout the pages of Scripture from Genesis 1 forward. God blesses his creation, meaning he bestows his favor, protection and divine empowerment to enable his creatures to fulfill their calling (to be fruitful and multiply) and to his human image bearers (to rule and to reign and to cultivate and keep). Most importantly, the state of blessing is found in a dependent, personal relationship with God…to be one of His children.
We know all too well that this original state of blessedness was shattered when sin entered the world. Curses resulted and relationships were fractured, including our relationship to the earth, with one another, and ultimately with our Creator. However, God's desire to bless His creation remained and by Genesis 12, we enter into His redemption plan to redeem and restore His world to a state of blessedness.
God approaches Abram (Abraham) and commands him to go to a new land where he will be blessed. "And I will make you a great nation and I will bless you and make your name great, so that you will be a blessing. I will bless those who bless you, and him who dishonors you I will curse, and in you all the families of the earth shall be blessed." [emphasis added]
God blesses Abraham, and in turn, Abraham's family will become a blessing. This is God's multiplication plan of blessing in this renewal of creation in Abraham. He and his descendants are blessed (find favor with God) and, in turn, as God's image bearers, they will bless others. Blessing is missional!
God chooses to mediate His blessing to humanity through humanity.
Paul deepens this truth in Galatians 3:8-9:
"And the Scripture, foreseeing that God would justify the Gentiles by faith, preached the gospel beforehand to Abraham, saying, 'All the nations shall be blessed in you.' So then those who are of faith are blessed with Abraham the believer."
How? Verses 13-14:
"Christ redeemed us from the curse of the Law, having become a curse for us—for it is written, 'Cursed is everyone who hangs on a tree'—in order that in Christ Jesus the blessing of Abraham might come to the Gentiles, so that we might receive the promise of the Spirit through faith."
In Christ Jesus, we may experience God's blessing. In fact, Ephesians 1 declares that God has "blessed us with every spiritual blessing in the heavenly places in Christ." (v. 3) Further, we are told that God will one day unite all things in Christ, bringing heaven and earth together (v. 10).
This is where we find ourselves in the story. We've entered the kingdom of blessedness, knowing the future of ultimate blessedness when Christ is reigning over all; but knowing, in the meantime, that we remain in the still fallen world, where we proclaim our King and demonstrate His righteousness.
"To be Christian is to be obliged to engage the world, pursuing God's restorative purposes over all of life," James Davison Hunter.
At Christ Community, we partner in our city and world with communities of blessing, such as: The Hope Center, who provides healthcare, education and leadership training for youth on our city's east side; Advice and Aid, which brings emotional, practical, and spiritual support to women facing an unplanned pregnancy in the KC area; the Shyira Diocese, which provides pastoral care and community development in Rwanda; Mission Adelante, which serves immigrants and refugees in Kansas City by meeting their needs and sharing the gospel; and Eleventh Hour Network, which facilitates leadership training, relief and development, and church-planting in Kenya.
Find out ways each campus of Christ Community is seeking to partner with communities of blessing:
We invite you to pray and consider the call to be a community of blessing in your part of the city as we look forward to the day when "No longer will there be anything accursed, but the throne of God and of the Lamb will be in it, and his servants will worship him." (Revelation 22:3)