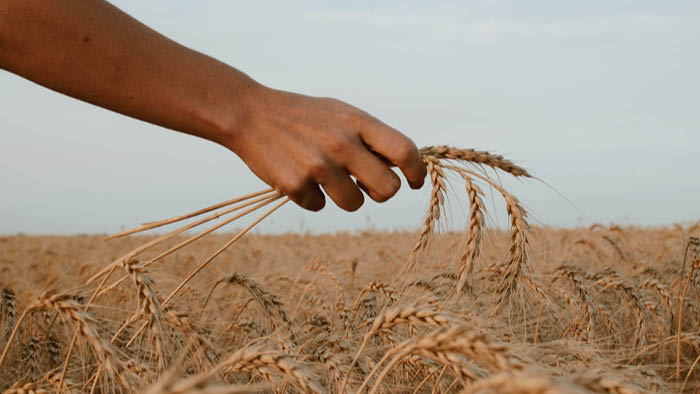 For many, Ruth is an obscure Old Testament story that only gets attention during a Read the Bible in a Year plan, its brevity a relief as one plods through Leviticus, Numbers, and Deuteronomy. But Ruth has become my favorite book of the Bible.
The book of Ruth is a gem that you don't want to miss out on. It is not just the historical account that helps bridge the genealogical gap to the birth of King David (Ruth 4:18-22), but it's also so much more. I believe that this brilliant little book is meant to spark our imaginations; to ask, what would it look like if we treated each other the way God treats us?
In the book, there are no bad characters. There are only normal people (such as Naomi's daughter-in-law Orpah and the unnamed relative in chapter four) and exceptional people (the three main characters). Observe the behavior of Naomi, Ruth, and Boaz, and you will see that their every action is driven by the principle of doing what is best for everyone around them. 
Sacrificial Love
Even in her grief over losing her husband and two sons, Naomi only wants what is best for her daughters-in-law, even though it might cost her the last two close relationships that she has. 
Ruth's unending loyalty to Naomi (and to Naomi's God) won't allow her to leave her mother-in-law's side. She takes an enormous personal risk to leave her land and her people to travel to a foreign place with Naomi, and every action she takes in the book is geared toward Naomi's benefit.
Boaz uses his position as a wealthy landowner not for his own benefit, but to provide abundantly for his relative Naomi and her immigrant daughter-in-law. Like Ruth and Naomi, his kindness (in Hebrew hesed) overflows from his character – he can't help but give and give and give to these two destitute women.
Every action that these three characters take is for the benefit of the others. Naomi just wants what is best for Ruth. Ruth wants what is best for Naomi. And Boaz wants what is best for Naomi and Ruth, and his status puts him in a position to accomplish the great act of redemption that occurs in chapter four.
Redemption
The book of Ruth is a foretaste of the great act of redemption that God would accomplish for us through Jesus. And it is also a beautiful picture of what the family of God could look like if we all looked out for others' interests ahead of our own (Philippians 2:4). 
What would it look like if we treated each other the way God treats us? The book of Ruth paints this picture, and I believe it is meant to inspire us to "go and do likewise." If you haven't read it in a while, I encourage you to do so a few times over the next couple of weeks. And ask yourself, what would it look like if I treated others the way that God treats me?