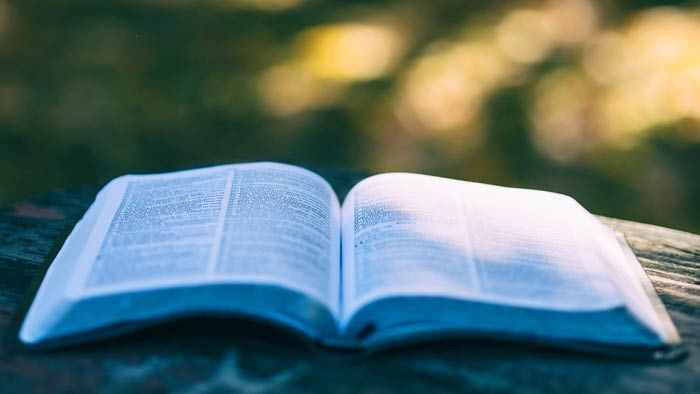 Whether it is a book for class, a conversation with a friend, or instructions on how to survive a water landing in an airplane, we all know the phenomenon of reading or hearing something and not being able to recall the content. Or perhaps we can call it to mind but we don't really know what to do with it.
Now, I am going to go out on a limb here and say that my guess is that many of us experience this same thing with the Bible. Right? We read it, study it, and even memorize it. Yet after all of our Bible intake, we often find ourselves saying, "so what?"
As a way to move our Bible reading from a perfunctory practice to a discipline of discipleship, let me suggest a series of questions that we can ask ourselves as we hear from God through His word. And as you will see, they all center around those two cynical words: SO WHAT
Whom is God calling me to Serve?
What is God calling me to Omit?
How is He calling me to Worship?
What is He calling me to Hold on to?
What is He calling me to Adore?
How is He calling me to be Thankful?
In case you didn't catch it, these questions are built around the acrostic SO WHAT. I know, it's cheesy. But just like things that are cheesy, this might stick. Ok, that was cheesy too. Moving right along…
Whom is God calling me to Serve?
I think it is helpful to not simply have "what" but also "who" application questions in our times of Bible reading. Sometimes it is better to start with the question of whom we should serve before we ask the question of how to serve. Think of the people in your life whom God is uniquely calling you to care for, love, and serve through your gifts, time, words, or resources.
What is God calling me to Omit?
Are there things or practices or even people in your life that you need to let go of because they are unmaking you? Are there certain habits or activities that you need to refrain from because they tempt you towards sin? Are there things that you flat out need to repent of and completely cut out of your life in response to what you have read?
How is He calling me to Worship?
Is God inviting you to widen the scope and increase the number of places in your life where you can worship Him, delight in Him, and praise Him? Perhaps there is something from Scripture that has stoked your imagination to see that God is calling you to worship Him through a specific practice or task at work. Maybe it is about praising God through your exercise at the gym. Is He inviting you to be more mindful of His presence in the mundane things of your daily life?
What is He calling me to Hold on to?
On the flip side of omission, is there a discipline, activity, habit, or relationship that you should give more time to? It may be something entirely brand new that God is calling you to embrace as you hear Him speak to you from His word.
What is He calling me to Adore?
Perhaps the thing God wants from you in response to hearing His word is to delight in an attribute, quality, or doctrine of God Himself. Do you marvel at God's mercy, holiness, justice, and sovereignty? This is an important question because God has not simply revealed Himself through His word to increase our information about Him but rather our adoration for Him.
How is He calling me to be Thankful?
God is the giver of every good gift that we experience in this world. From the captivating colors of a sunset to the salivating smells of smoked brisket, God's gifts are to be enjoyed, appreciated, and experienced with gratitude. Perhaps God is speaking to you in His word in hopes that you might respond with thanksgiving to Him or to someone He has used in your life.
While these questions are by no means the silver bullet for how to thoughtfully engage the Bible, I do think that we can benefit from the practice of dialoguing with the Bible in more meaningful and intentional ways. So when you and I read the Bible, may we be more willing to ask ourselves this simple question. So what?