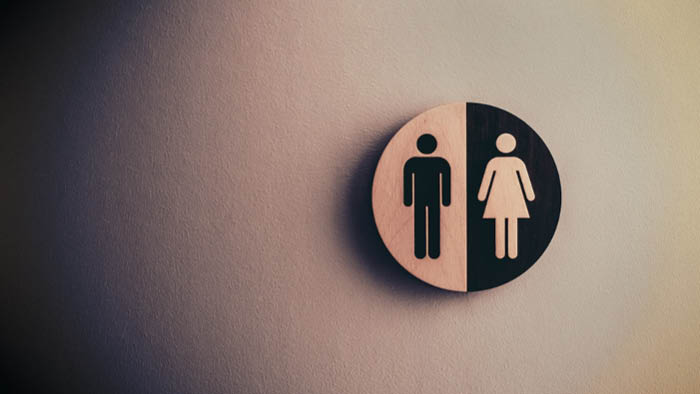 A seminary professor recently said to a couple of our pastors "We used to argue about what the two genders mean, but this upcoming generation is trying to decide if there are two genders or fifty-eight, or even more." They were discussing Christ Community's recent paper on exploring a biblical theology of male and female. That paper raises crucial questions many of us now face on a daily basis.
Like the professor, you might also be shocked about how our culture is shifting around gender identity. For many of you, these are not abstract theoretical discussions. Perhaps you experience profound distress as your internal sense of gender doesn't seem to match your body's biological sex. Perhaps your son Jon recently told you his name is now Jen and asks that you only use that name from now on, and you haven't got a clue about what to do. Perhaps these are the experiences of people you deeply love and care for and you don't know how to both love and stay tethered to biblical truth. Even as we preach about the importance of male and female and how marriage points to the mystery of Christ and his church (Ephesians 5:21-33), these broader questions of gender identity may rush to the front of your mind. 
Whatever your story is, we desire to be a caring family who loves one another and builds our lives on biblical truth. Too often we place those things in opposition to one another. Our church affirms with our Lord Jesus and believers throughout history that "from the beginning of creation, 'God made them male and female'" (Mark 10:6; Genesis 1:27). There is a good design to our bodies being sexed, and a beautiful diversity of women and men contributing in genuinely complementary ways in the church, the family, and broader society. 
The goodness of this design does not reside, though, in cultural stereotypes. We also acknowledge that in our broken world, many people feel great discomfort when their internal sense of self doesn't align with how culture expects people of their sex to behave. This is typically refered to as transgender identity or gender dysphoria. We want to love people with these experiences well, which means treating them with dignity, gentleness, and respect, as well as pointing them toward the goodness of being embodied, sexed creatures, as Scripture teaches.
We have created a list of ways to help us thoughtfully consider this topic, and to grow both in our capacity to love those navigating matters of gender identity, and to understand the biblical view of gender.
We do not necessarily agree with everything written or said, either in the linked resource itself or by the authors and speakers in their other publications. However, we do believe them to be helpful starting points for further conversation. The list is by no means exhaustive, but will help us begin a deeper interaction with the questions we are already wrestling with. 
Read 
Listen
Theology in the Raw Podcast #881 – "From Trans To Detrans: Daisy Chadra"

It is important to listen to personal stories to keep this from becoming just another "issue" or opinion. In this podcast, Preston Sprinkle interviews Daisy, who formerly identified as transgender, and now reidentifies with her female biological sex. They discuss her story, the nature of gender dysphoria and social dysphoria, some of the gender ideology that she used to believe but no longer does, the role that the internet played in her journey and transition, and what advice she would give to parents of trans-identified kids. There are also many other interviews with people who struggle with gender identity on this podcast feed. 
Theology in the Raw Podcast #981 – "What Is Intersex?" Julie Zaagman And Dr. Sam Ashton.  

Intersex people (umbrella term for a variety of medical conditions that cause someone to have physical/biological sex traits that differ from typical male or female characteristics in chromosomes, internal sex organs, and/or external genitalia) are often used in the gender identity discussions as justification for identifying as a different gender than one's biological sex. In this podcast, Preston Sprinkle interviews Julie, who has an intersex condition, and Sam who completed a Ph.D. from Wheaton College on the topic of intersex. 
Attend 
However you interact with these resources, keep in mind that your pastors are here for you. If you or someone you love is wrestling alone with their gender identity, please reach out to one of us. Alongside the skilled Christian counselors in our network, we would be honored to walk this journey with you.
As we wrestle with these hard questions in our broken world, let's not lose sight of praising God for how he created humans, men and women both, in his image to reflect his gracious rule in this world.
Psalm 8 (New Living Translation)
1 O Lord, our Lord, your majestic name fills the earth!
    Your glory is higher than the heavens.
2 You have taught children and infants
    to tell of your strength,
silencing your enemies
    and all who oppose you.
3 When I look at the night sky and see the work of your fingers—
    the moon and the stars you set in place—
4 what are mere mortals that you should think about them,
    human beings that you should care for them?
5 Yet you made them only a little lower than God
    and crowned them with glory and honor.
6 You gave them charge of everything you made,
    putting all things under their authority—
7 the flocks and the herds
    and all the wild animals,
8 the birds in the sky, the fish in the sea,
    and everything that swims the ocean currents.
9 O Lord, our Lord, your majestic name fills the earth!