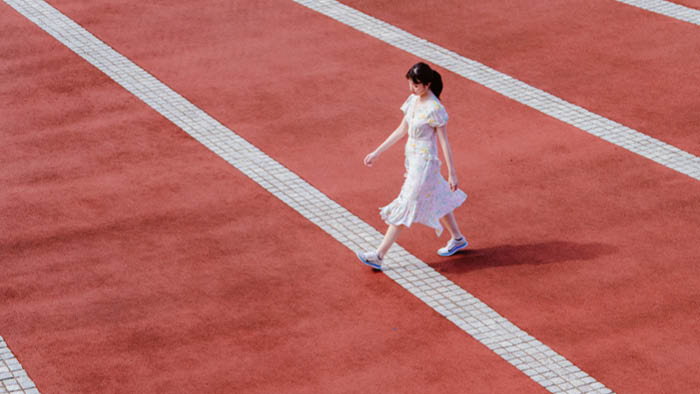 Written by Ashtyn Fair
Elizabeth Kubler-Ross wisely said, "The most beautiful people we have known are those who have known defeat, known suffering, known struggle…and have found their way out of the depths…Beautiful people do not just happen". The path to "beauty" or Christlikeness requires rhythms of regular forgiveness. Jesus is our example and his presence is necessary for forgiveness. The imperfection of humankind and accumulated hurts over the span of a lifetime necessitates the continual need for forgiveness. Without it, the transmission of unhealed hurts is inevitable. The deep work of forgiveness will bear joy and peace in those who have courage to pursue it. As people of God seek to be transformed through struggle, the ongoing spiritual practice of forgiveness must be central to our Christian life.
Jesus: Our Companion & Example
Jesus is both our example for practicing forgiveness and our companion on the journey. From the very beginning, God practices forgiveness toward his people with a relational vision of renewal (Genesis 3:16, 6:13, 8:21-22, 12). We do not forgive others by our strength alone. Throughout Scripture it is evident that offering forgiveness and mercy is one way we reflect God's image to the world.  David Montgomery states in his book Forgiveness in the Old Testament, that the "sacrificial system foreshadows the vicarious suffering and atonement of Christ." In the gospels Jesus atones for the sins of the world through his death on the cross and resurrection from the dead. In Christ's perfection, he atones for the sins of his children in a single historical event and mysteriously, as he lives within us by the Holy Spirit, absorbs our hurt in real time which continually requires his forgiveness. Keas Keasler states in his lecture, The Art of Forgiveness: "On the cross we see God doing visibly and cosmically what every human being must do to forgive someone." With this in mind, forgiveness is more than an action of the will—it is an ongoing journey.
In Colossians 3:12-13, Paul describes Jesus' disciples clothed in compassion, kindness, humility, gentleness, and patience, then instructs us to forgive one another. As disciples of Jesus we are to remain soft-hearted. The ongoing practice of forgiveness is the pathway to these soft-hearted and thick-skinned virtues Paul describes. The path of forgiveness is meant to be walked out in Christ. We cannot be any closer to God than we already are; instead, there is a deepening of our own awareness of intimacy and union in Christ that is our truest reality. Union with Christ has a profound impact on the practice of forgiveness. Christ in us takes the hit and can miraculously create something life-giving. Whether the blow is simple or complex, Jesus within us receives it, transforms it, and resurrects to new life. All that is unnatural must be practiced regularly, forgiveness being perhaps the most unnatural of all.
Your Responsibility to Forgive & the Generational Impact of Unforgiveness
Wounds become scars when we accompany Jesus as a companion in the process of forgiveness. "Any pain or tension that we do not transform we will transmit." is a quote from Ronald Rolheiser, a Catholic priest, theologian and author. Experience, research, and neuroscience agree. Because no one is exempt from resentment and bitterness, it is essential for believers to engage forgiveness for the present health of relationships. Forgiveness walks at a slow pace, and it may take many laps until one can wholeheartedly forgive and be free.
It is common to be told to forgive based on logic, such as, "Jesus forgave you all your sins, now you can forgive others." While this statement is true, it can ignore the many complexities of forgiving another person and sound simplistic. The trouble with, and ineffectiveness of engaging forgiveness as a one-time cognitive choice or act of the will, is that it spiritually bypasses what happened, the felt hurt, and the lasting effects. Spiritual bypassing, or avoidance and repression of hurt, is alarmingly found in churches and often masked as spiritual maturity. Spiritual bypassing is a poison perpetrated by Christian's who have forgotten that lament is deep in the Church's historical roots. Avoidance and repression of trauma lead to anger and bitterness that is then fed to children, impacting their spiritual formation and development. Neuropsychiatrist Dan Siegel explains, "the predictor of healthy childhood attachment [is] whether the parents have a clear and coherent story about their lives and the traumas they have experienced." Any wounding or unforgiveness that has not experienced Jesus' touch will hinder the parent's ability to create healthy and loving relationships with their children. Because past relational hurt that is unhealed and unforgiven naturally influences present relational dynamics and attachments, there is a weightiness to mastering the art of forgiveness, whether you are a parent or not.
The Process & Fruit of Forgiveness
With Christ as the model and companion in the process of forgiveness and understanding that any hurt not transformed will be transmitted, we need to know how to forgive and what fruit it should produce in our lives. Desmond and Mpho Tutu give us one way forward in their fourfold path toward forgiveness: telling the story, naming the hurt, granting forgiveness, and renewing or releasing the relationship. The one seeking to forgive must be specific when telling the story because the details are important—one can not forgive vague offenses. Here it is important to struggle, wrestle with God, and thoroughly lament the effects of the event and experience. Tutu explains the effects of engaging lament, "you discover that your pain is part of the great, eternal tapestry of human loss and heartbreak. You realize…that others have experienced and survived…and that you too can survive and know joy and happiness again." At this point in the journey it may be helpful to ask Jesus what his heart is toward the one you are needing to forgive. Here you may recognize the common humanity between you and your transgressor, moving toward forgiveness and renewal or release in the relationship.
A Christian on the path toward forgiveness will inadvertently grow in trusting Jesus. Lasting forgiveness is impossible without drawing strength from God's Spirit within you. In this relational reliance, the birthing of profound peace and joy may be found. Peace because you are free from resentment, and joy because you have engaged and honored your grief, releasing the weight of it. If joy and peace are fruits of the Spirit that are born through the process of forgiveness, then Christians would do well to make a regular practice of it. Not only for the monumental relational fallouts, the incidents that may take years to unravel, but also for the small things that pile up over time and look like resentment, cynicism, or disappointment.
Jesus commands us to love our enemies. An unforgiving heart can not do so. We witness to unbelievers as we pursue forgiveness when hate or appearing indifferent would be more natural. As disciples of Jesus we must be proactive in forgiveness, practicing it regularly because Jesus has not only embodied forgiveness and has forgiven us greatly, but promises to be our companion (Christ in us) on the journey. Rolheiser states, "As we age, we can begin to trim down our spiritual vocabulary, and eventually we can get it down to three words: Forgive, forgive, forgive!"
Additional Resources
Keasler, Keas. "The Art of Forgiveness."
Residency
. Lecture presented at the Residency, September 29th, 2022.
Montgomery, David. "Forgiveness in the Old Testament." Contemporary Christianity. 2013.