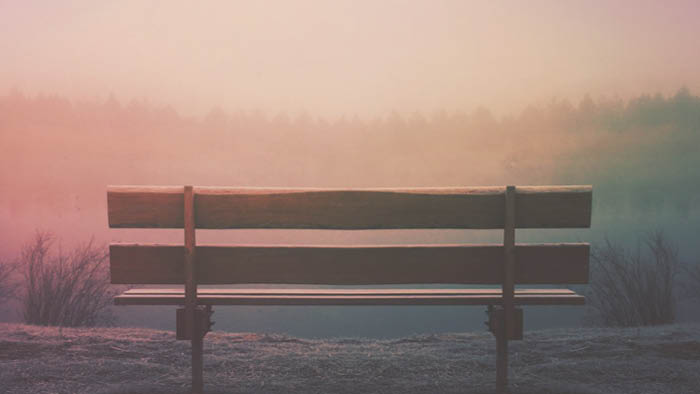 There's a group exercise place close to my house that I have been wanting to try out. I have several friends who go there and love it, and when my kids were younger, I really loved working out with others. One of my friends has said she will take me whenever I want to go for a trial class. She has said this for over a year. But I have never taken her up on it, and it's just for the dumbest reason. I don't think I am in good enough shape to go to the place that is supposed to whip me into shape. I keep thinking that what I need to do is get into a really rigorous workout rhythm at home for a good 6 weeks and THEN I will be ready to go! So basically, once I don't need the class anymore, then I will be ready to join. 
An Open Invitation
There is another open invitation that we tend to view the same way, which has deeper and more lasting implications beyond an exercise class. In Matthew 11:28-30, Jesus invites us to come to him…all of us who labor and are heavy laden, which feels like all of us, and he will give us rest. I know this, we know this, and yet…there are so many times when I continue to feel like I have to get my act together in order to be loved and accepted by my Savior. There are so many times when I am striving and struggling and instead of accepting the rest that Jesus offers me, I just double down. I turn to productivity books, reorganize my schedule and just plain try harder. I will get my act together and then come to Jesus, once I somehow achieve that rest that he so freely offers. Accepting grace feels more difficult than continuing to throw myself at a (metaphorical) brick wall. 
Works-based religions just make so much more sense to me, even though they are soul-crushing. In our Western culture, we are self-made women and men! We pull ourselves up by our bootstraps. All we have to do is dream bigger and work harder and keep hustling, and all our American dreams will come true! We don't want to owe anyone anything, we have our pride. Even when asking a friend for a favor, sometimes I find myself doing a quick mental calculation…have I asked this person to do more for me than I have done for them? Is the "favor scale" tipped too far in the wrong direction, do I owe them more than they owe me? If so, sometimes I won't ask for what I need and what they would happily and lovingly do for me. Because then I would feel like a burden, a drain. 
Rest and Peace
And then there is our God. He has done everything for us – created us, given us everything that we have, died for us…there is nothing I could ever do to balance those "favor scales." And all he wants is for me to come to him; he is standing there, arms open, waiting for me to give him my burdens, my worries, my fears, my sins, my shame, my pride (along with my joys, praise and my loves). And exchange it for his rest, his peace, his presence. 
I have loved Jesus as long as I can remember, and I still struggle to turn to him first, to continue to turn to him each and every day with each and every struggle and burden. I suspect I am not alone in that. But I think, just maybe, I am willing to set aside my pride and admit my need a little quicker than I did a few decades ago. Church, may we be a people who realize that clinging to our pride and self-sufficiency is a fool's game. We are just causing ourselves such needless heartache and misery. Our God offers us rest, true rest. May we reach out and take it. 
Come, Ye Sinners
Come, ye sinners, poor and needy,
weak and wounded, sick and sore;
Jesus ready stands to save you,
full of pity, love, and pow'r
Come, ye thirsty; come and welcome,
God's free bounty glorify;
true belief and true repentance,
ev'ry grace that brings you nigh
Let not conscience make you linger,
nor of fitness fondly dream;
all the fitness he requires
is to feel your need of him.
Come, ye weary, heavy laden,
lost and ruined by the fall;
if you tarry till you're better,
you will never come at all.
I will arise and go to Jesus!
He will embrace me in His arms
In the arms of my dear Savior,
Oh, there are ten thousand charms