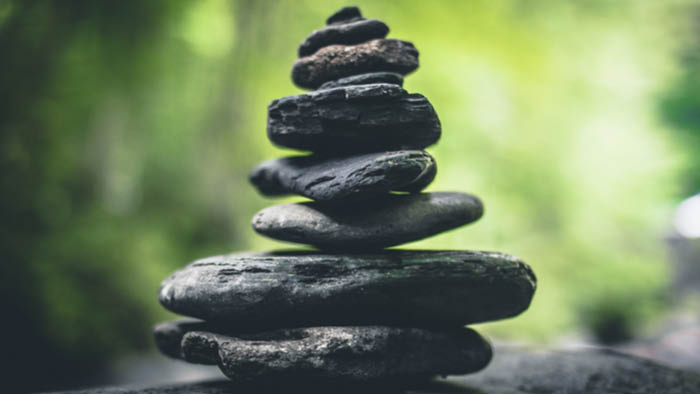 A Family Hike
This past fall our family took a short trip to visit friends in Texas. During our visit, we all decided to take a hike along some wilderness trails not far from where we were staying. As we began our adventure with our friends, which included six young children, we expected there would be difficulties along the way. We expected tears from stumbles and falls, complaints to manage, and tired legs needing piggy back rides. The hope was that we would persevere through the struggles and create meaningful and lasting family memories. What we didn't expect from this spontaneous hike was how much God would reveal himself to us through the actions of one of those children.
Learning from… Rocks?
At some point along our hike, our youngest daughter decided to start collecting rocks. Not little pebbles that could easily fit into the palm of her hand or tiny stones that she could gently slip into her pocket. Nope. They were large rocks. Throughout the 1.7 mile hike, she was determined to bring those rocks home and nothing was going to stand in her way of making that happen. Stumbles and falls occurred, pauses for drink breaks came and went, piggy back rides were highly requested, but through it all, she never wanted to leave the rocks behind. As she continued to tote the rocks around, eventually my husband asked her why the rocks were so special and she responded, "I don't know." They weren't smooth or shiny. They didn't have a unique shape. To us they were just ordinary rocks. And while she couldn't quite articulate it, what was evident was that they were special rocks because she had chosen them and they were hers. They weren't ours. They weren't rocks chosen by her brother or sister. They weren't the other thousand rocks we passed that day. They were precious rocks to her because she chose them.
God Chose Us
As we continued to watch our daughter cling onto the rocks she found and chose to carry, we were sweetly reminded of God and our identity in him. In his letter to the followers of Christ in Ephesus, Paul reminds us that we are God's chosen and adopted people. We are precious in his sight, not because of our appearance or the hobbies we hold. Not because of our occupations or awards we have gained in our life. We are precious to him because he chose us. In Ephesians 1:3-6, Paul writes, "Blessed be the God and Father of our Lord Jesus Christ, who has blessed us in Christ with every spiritual blessing in the heavenly places, even as he chose us in him before the foundation of the world, that we should be holy and blameless before him. In love, he predestined us for adoption through Jesus Christ, according to the purpose of his will, to the praise of his glorious grace, with which he has blessed us in the Beloved."  
As we go through life, many things change, but one truth remains constant; we are chosen and loved by God. Just like our daughter clung so tightly to the rocks she found that day, so God clings tightly to us, his chosen and beloved children.
Rocks of Remembrance
Days later, as our time with friends came to an end and we traveled to the airport, we rejoiced in our wonderful trip and the precious memories that had been made. At the airport we made our way through security and my carry-on bag was set aside to be searched. As I waited anxiously to find out what in my bag was causing concern, a pocket was unzipped and three large rocks were pulled out. Unbeknownst to me, those rocks had been carefully tucked away in my carry-on luggage for the journey home. As the security officer examined them, I could see he was perplexed by those rocks packed in my bag. To him they were just ordinary rocks. Plain. Dull. Insignificant. But to us, they are a beautiful reminder that we are chosen children of our heavenly Father, created with a purpose and adopted into his family.