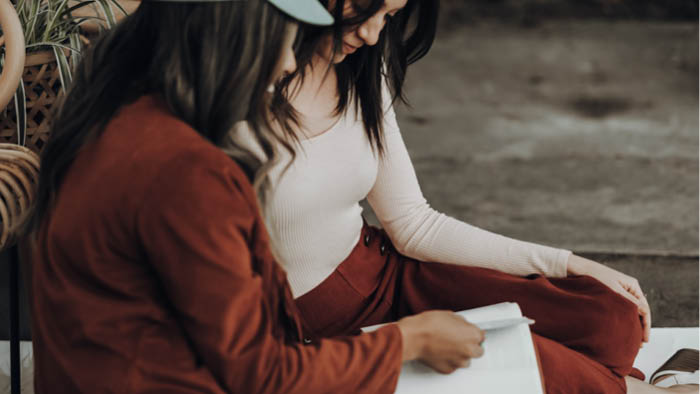 A few years ago, I was attending a church plant that failed. After several years of stagnant growth and little evangelistic fruit, the leaders decided to close the doors. I felt like a failure. I thought, "If only I was a better evangelist, then more people would have come to faith, joined our church, and it would still be open today. Here I am, in school learning to be a pastor, and the first church I am a part of goes up in flames!" I wondered if this evangelism thing was just something I was not cut out for. But that would be okay, right? Not every Christian needs to be a 'super-soul winner', right?
For many Christians, evangelism can be guilt and shame inducing. We know that we should share our faith, but so few of us do. Even as some of us try, a lack of fruit feels like failure. Seeking to alleviate the guilt from these experiences can lead to questioning the need for all Christians to share the gospel. You may have had this exact reaction when our church announced our plan to grow in evangelism through e90 (the practice of praying for 9 people for 90 seconds a day, for 90 days).
From "Do I have to?" to "Wow! I get to!"
Perhaps our perspective needs to shift. Instead of only sharing out of a sense of duty, what if we viewed the practice of evangelism as something that was good for us? While sharing our faith is certainly a command Jesus gives, it is something He commands for our own benefit! I want to encourage you to sign up for theFormed.life as we go through e90 so that your faith can grow as you seek to share it with others.
We should keep in mind that one does not need to convert others to Jesus to be a mature Christian. We are to tell others about Jesus, but we are not responsible for their  response. Even Jesus had many reject Him and His message. We should focus on being faithful in the process, not on the end product. 
How is this faithfulness in evangelism something that is for our own good?
How Sharing Our Faith Matures Us
Not only is evangelism a mark of Christian maturity, but it is also a pathway to Christian maturity in other areas.
Evangelism grows our trust in God. As we step out of our comfort zone, our faith is strengthened by our need to rely on God. If you feel inadequate and unprepared to share the gospel, what a great opportunity to trust in God, who is the only one who can draw people to Himself. As you pray each day for your nine, you are developing the habit of inviting God into this area of need.
It builds our love for others. Our broader postmodern culture implicitly defines love as merely tolerating another's preferences. In this mindset, evangelism is a hateful enterprise. However, if you think of love as seeking the best for another person, what better way to love someone than to introduce them to the One who can lead them to fullness of life! Atheist magician and comedian Penn Jillette once remarked how loved he felt when a fan gave him a Bible and shared the gospel with him even though he still completely disbelieves in God. He said, "How much do you have to hate somebody to not proselytize? How much do you have to hate someone to believe everlasting life is possible and not tell them that?" Seeking to have those around us come to know Jesus, if done with their best in mind, is a loving act that develops a greater love for them within us. We hope praying for your nine will be used by God to give you His heart for them that "desires all people to be saved and to come to the knowledge of the truth" (1 Timothy 2:4).
Sharing our faith transforms our lifestyle to be more missional. If we seek to make evangelism an integral part of our lives, we will develop habits that allow us to consistently partner with God in His mission of redeeming creation. This is why every Friday, theFormed.Life invites you to take a small step in developing missional habits. Telling others about Jesus invites us to critically examine our own lives. Do we live as though the gospel is true? The fear of hypocrisy that paralyzes us from sharing our faith can be an invitation to go deeper in our own discipleship. 
Practicing evangelism enables growth in our theological knowledge. The year I gained the most theological knowledge was not while in seminary, but rather when I went to community college and was actively sharing my faith with classmates. Getting hard questions from others motivated me to read theology more rigorously than any systematic theology test could. This is why in theFormed.life we reflect deeply and biblically on the gospel twice a week. On Thursdays we look at a single passage that articulates the good news. On Saturdays we focus on one chapter of the Four Chapter Story, reading one passage explaining that and reflecting how we are living that story today. As we share the gospel, we will have greater motivation to understand the good news more fully.
Not only does evangelism develop our theoretical knowledge but it also grows our practical knowledge of God. As a pastor, I am better able to understand a congregant after visiting their workplace. By seeing where they work, how they invest their energy, and knowing more about what their labor produces, our relationship deepens. Similarly, seeing God at work in His mission of wooing people to Himself allows us to experience the truth that God loves everyone in a deeper way.
The practice of evangelism enables us to praise God and thank Him for how He is at work. This is why every Tuesday theFormed.life shares a short story about how God is working in someone's life through their witness to Jesus. We want to hear more of these moments from you so that we can join you in praise and thanksgiving! Let us know how God is at work in this practice for you. You can sign up for that by texting "e90" to 913-379-4440.

Not only does this practice increase our intimacy with God, but evangelism also can lead us to greater intimacy with one another. So many Christians can feel isolated as they share the good news in contexts where they might be the only believer. However, focusing on evangelism should lead us to treasure the hope we share in common as believers. We desire that doing this together as a church reminds us we are not alone in our witness. We encourage you to press into community even as you reach out to others individually. Make gathering on Sunday mornings a priority. Discuss the joys and challenges of this practice with others in your community group. Let's grow together in this.
….
When my church closed its doors, God reminded me that it's not the end product He cares about but rather being with me in the process. He does not need me to evangelize to save people. Salvation is His job, not mine. He wants me to develop deeper intimacy with Him and others by sharing my faith. Evangelism is not something He wants from me, but for me and for my good.
I pray that this would be true for you, that "the sharing of your faith may become effective for the full knowledge of every good thing that is in us for the sake of Christ" (Philemon 1:6). I encourage you to join us in theFormed.life as we engage the discipline of evangelism together.
More Resources:
Root, Jerry., and Stan Guthrie. The Sacrament of Evangelism. Chicago: Moody Publishers, 2011.
"Atheist Penn Jillette Doesn't Respect Christians Who Don't Evangelize"