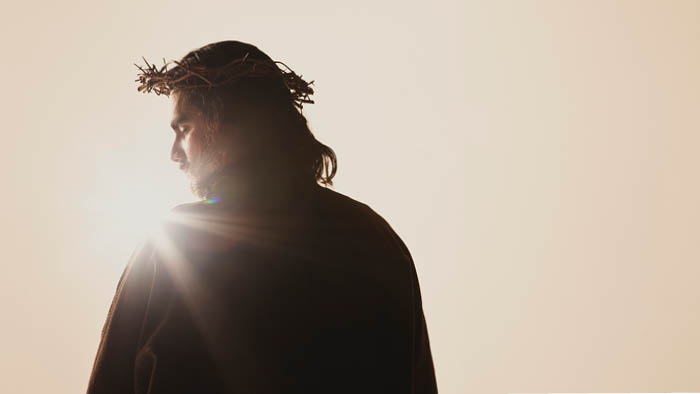 Safe but afraid
I am grateful that we are some of the safest people who have ever lived. Some of us live with the kind of comfort, prosperity, and longevity that people across history and geography couldn't have even been able to dream about. Yet, we are also arguably the most fearful, anxiety-driven people who have ever lived. Could it be that we are the safest and the most scared all at the same time–both safe and afraid simultaneously? Michael Reeves writes: "Protected like never before, we are skittish and panicky like never before."
Much has been written on this, and we could point to all kinds of culprits for our chronic low-grade terror. Some have argued that we now simply live with too much information. We receive a constant barrage of bad news, delivered to us almost instantly, 24 hours a day. It reminds me of what the Teacher says in Ecclesiastes 1:18: "…he who increases knowledge increases sorrow." I certainly feel that, and I sometimes wonder if part of my fear is that I simply know too much. You and I were never designed to know all the bad things all the time everywhere. I'm sure this contributes to my fear.
Others have made the case that it's the comfort, ease, and prosperity for many of us that have increased our fears. The more you have, the more you fear to lose, and the more comfortable you are, the softer you may become. This also feels incredibly plausible and rather personal. I'm sure this contributes to my fear, and again, much has been written on both subjects.
Fear God or fear everything else
A third major contributor that I hadn't considered, recently captured my attention. Could it be that we now fear everything because we no longer fear God? And could a proper fear of God actually be the prescribed antidote for our nagging fears of everything else?
I first began to consider this while reading a brilliant little book, Rejoice and Tremble: The Surprising Good News of the Fear of the Lord by Michael Reeves. Consider this blog as simply my best effort to get you to read this book.
He writes: "With society having lost God as the proper object of healthy fear, our culture is necessarily becoming ever more neurotic, ever more anxious about the unknown–indeed, ever more anxious about anything and everything. Without a kind and fatherly God's providential care, we are left utterly uncertain about the shifting sands of both morality and reality. In ousting God from our culture, other concerns–from personal health to the health of the planet–have assumed a divine ultimacy in our minds. Good things have become cruel and pitiless idols. And thus we feel helplessly fragile. No longer anchored, society fills with free-floating anxieties."
When I read those words, I thought: that doesn't just sound like us, that sounds like me. Even as Christians, if we're honest, we often struggle to believe that God is real, and even more so to believe that He is actively engaged in our lives and in our world. We don't typically trust Him to know and do what is best, and because we no longer fear Him, we fear everything else.
Fear God
At the same time, I think many of us find great reservation with the idea that we should "fear God." We either dismiss it as an outdated bit of theology or we try to water down the word "fear" until it means almost nothing at all. Yet, the Scriptures, both Old and New Testaments, speak regularly of the joy of fearing God.
Most famously, Proverbs 9:10 declares: "The fear of the LORD is the beginning of wisdom, and the knowledge of the Holy One is insight." Essentially, you cannot be wise without it, and wisdom is part of what helps us discern between our fears. In Psalm 86:11, King David actually asks for fear. "Teach me your way, O LORD, that I may walk in your truth; unite my heart to fear your name." I'm not sure I've ever asked God to help me fear Him.
In Ecclesiastes, our entire duty to God and the summary of the good life is this: "The end of the matter; all has been heard. Fear God and keep his commandments, for this is the whole duty of man. For God will bring every deed into judgment, with every secret thing, whether good or evil" (12:13-14). 
Lest you think this is purely an Old Testament notion, remember what Mary sings when she discovers she's pregnant with the Savior of the World, the One who frees us from all fear? "And his mercy is for those who fear him from generation to generation" (Luke 1:50).
While there are many other examples, let me include just one more, from Jesus himself. Jesus makes the contrast between our typical fears and a proper fear of God when He says: "And do not fear those who kill the body but cannot kill the soul. Rather fear him who can destroy both soul and body in hell." 
Essentially He says, God is the only thing we should fear. No one and nothing else can really hurt you. Yet somehow we've reversed the two. Instead of fearing Him we fear almost everything else.
What does it mean to fear God?
So if we want to overcome our chronic fears, we have to ask: what does it mean to fear God? Some have called it awe, which is close, but according to Reeves we should take it a bit further. We can be in awe of the amazing footwork of Patrick Mahomes but I wouldn't exactly say that I fear him. Fearing God is more than just awe.
I think of it a bit like this. A few years ago our family hiked Angel's Landing in Zion National Park, called by Outside Magazine one of the top 20 most dangerous hikes in the world. We did it with our then 10 and 12-year-olds. You have to hike up this crazy ridge, at some points only 3 feet wide, with a 1000 foot drop off on one side and 800 feet on the other. We did this with our children! Take a moment to google "angel's landing" and get a glimpse of what I'm talking about.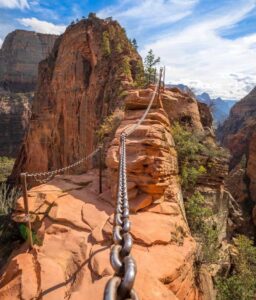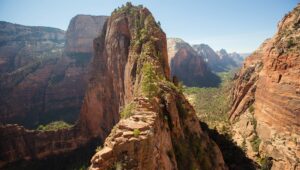 We were terrified. We were also overwhelmed with the spectacular beauty of the place. We were filled with intense joy at having to work together. We knew this was not something to be trifled with, but we also knew that if we respected the boundaries, we would not just be ok. We would be filled with an incredible sense of wonder and sheer delight. 
This is, I think, a little bit of what it means to fear the Lord. With God, however, He is also both loving and holy, merciful and sovereign, tender and all-powerful. He isn't just a beautiful and dangerous hike. He is a Person who loves us but also expects something of us.
This is why Reeves titled his book Rejoice and Tremble — the fear of God is both. He writes: "This right fear of God, then, is not the minor-key gloomy flip side to proper joy in God. There is no tension between this fear and joy… As our love for God is a trembling and wonder-filled love, so our joy in God is, at its purest, a trembling and wonder-filled–yes, fearful–joy.  For the object of our joy is so overwhelmingly and fearfully wonderful. We are made to rejoice and tremble before God, to love and enjoy him with an intensity that is fitting for him. And what more benefits his infinite magnificent than an enjoyment of him that is more than our frail selves can bear, which overwhelms us and causes us to tremble?"
To fear God is to delight in Him, but in a way that gives Him His proper due as King of the universe. It's to find our joy in Him, but to also recognize that He cannot be trifled with. It's an acceptance of His sovereign rule, His definition of the good life, and His commands for living. It's to believe deep down but with joy and relief that He knows better. 
How does a right fear of God free us from our fears?
When you fear God like this, what else is there to fear? Yes, lots of things. Our world is a scary place! Yet when God grips our hearts even the scary things begin to lose some of their power, for we know that our good Father loves us and takes care of us. We know that when the scary things do happen, they don't happen outside of His tender provision for us.
If we rejoice and tremble daily before God, fearing Him above all else, all the other fears begin to seem just a little less terrible. Let me quote Reeves one more time: "I want you to rejoice in this strange paradox that the gospel both frees us from fear and gives us fear. It frees us from our crippling fears, giving us instead a most delightful, happy, and wonderful fear."
Embracing the better fear
So how do we embrace this better fear, learning to fear God instead of fearing everything else? First, always find ways to get to know God better. Who is this One we are to fear? We do this through His Word, through prayer, through others, by spending time at church, and time in His wonder-filled world with our eyes wide open. The more we know God for who He truly is (and not just how we imagine Him to be) the more we feel the commingling feelings of fear and joy.
Second, as we do that, compare Him to your fears and ask yourself: whom shall I fear? For example, I fear something bad happening to my children…but God loves them more than I do and He is sovereign over them. Fear the Lord.
I fear the messes in our world, the divisions, the polarization, the hatred…but God sees all and knows what is best for His people. Even though He never promises us a comfortable life, He does promise us life to the full. Fear the Lord.
I fear illness for me or for someone I love, and ultimately death…but nothing can touch me apart from my Father's hand, and because of Jesus, even the grave no longer has any power over me. Fear the Lord.
No, none of this will fix it and none of it is easy. Our world is still scary and many of us will continue to carry our anxieties. But as we daily bring them to Him, over time He will help us put them in their proper place. For when we fear God we have nothing else left to fear.