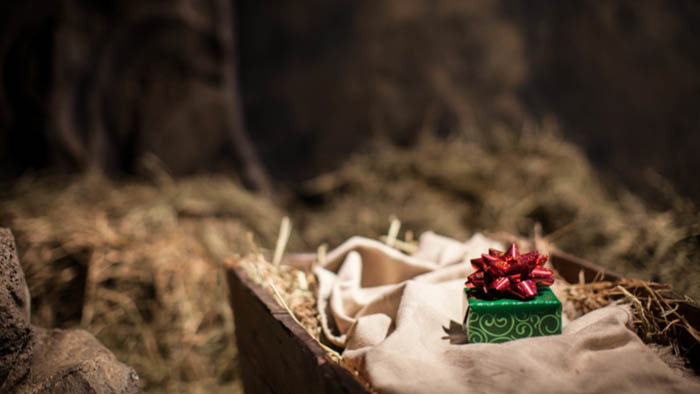 I am very sentimental about Christmas, and my list of favorite things is long and in no particular order. I love all of it, and I have for as long as I can remember.
But if I had to boil it down and sum up the magic in one word, it would be anticipation. The hoping and the wondering and the waiting.
On the church calendar, we call this season Advent. It's a time when Christians learn how to hope through the practice of waiting. It's a season of expectant longing for the return of God's promised rescuer, Jesus.
Christians throughout the world have different ways of celebrating Advent. Some light candles. Some sing songs. Some eat candies. Some give gifts. Some hang wreaths. Many of us do all of the above.
But way before Advent became something the church celebrated, God's people waited. Waited for Him to make good on His promises. Waited for Him to send a Rescuer. Waited for God's promised Messiah to come and put everything back together and make every wrong right.
Isaiah frames the promise this way in chapter 9, vv. 6-7:
For to us a child is born,

to us a son is given;

and the government shall be upon his shoulder,

and his name shall be called

Wonderful Counselor, Mighty God,

Everlasting Father, Prince of Peace.

Of the increase of his government and of peace

there will be no end,

on the throne of David and over his kingdom,

to establish it and to uphold it

with justice and with righteousness

from this time forth and forevermore.

The zeal of the Lord of hosts will do this.
Fast forward to the New Testament, and we're introduced in Luke 2 to a man named Simeon, who still believed this promise 700 years later. For us, that would be like waiting for the fulfillment of a promise that was made at the beginning of the Renaissance era. That promise is old, and Simeon has been waiting his entire life to see it happen. (Tell your kids they can wait for their Christmas presents.)
What does Luke say about Simeon? He's a righteous man. The Holy Spirit is upon him. And he's not going to die until he meets the Messiah. That's quite a promise.
But in Luke 2, it happens! After all these years of waiting, Simeon scoops up Jesus and holds God's Messiah in his arms. Like He always does, God comes through on His promises.
And Simeon's response, at the end of his life with his hope fulfilled, is basically, now I can die.
I've received some great gifts in my life. My favorite as a kid was an Anfernee "Penny" Hardaway Orlando Magic jersey, black with white pinstripes. Oversized, of course. It was the most incredible moment of my 9-year-old life.
But I wasn't ready to die! In fact, I have no idea where that jersey is today. As good as it was, it wasn't the fulfillment of my deepest longings. (Well, maybe for a second.)
But that's how good the gift of Jesus is! The wait is over. The world's peace and joy has come. The light and glory of God has come into the world. Now I can die.
Jesus is the last gift you and I will ever need. You can have peace in life and in death. You can find comfort in the present and hope for the future. If you have Jesus, you really can say, I can die now.
That doesn't mean the waiting will be easy or that life will be painless. That's why we need Advent, after all, to get better at waiting. But like Simeon centuries ago, we can do so with hope in the faithfulness of God to make good on His promises.
We have wonderful promises to believe this Advent season! Jesus will finish His redemptive work when He comes again, and the waiting will finally be over.
What are you waiting for this Advent season?