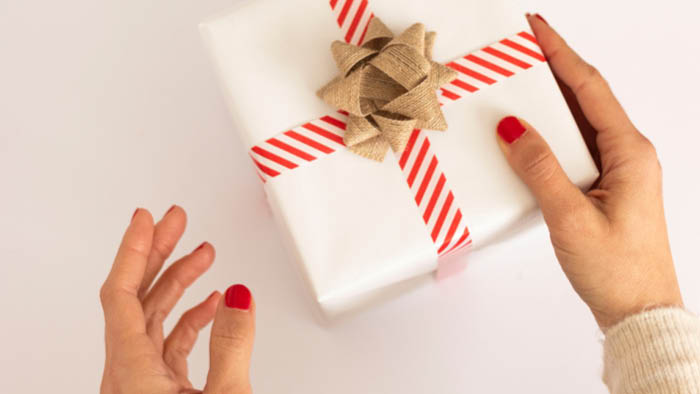 One of my biggest struggles around the holidays is deciding who I should buy gifts for. Of course I will purchase gifts for my family and close friends, but what about coworkers, neighbors, and friends who are not particularly close? Cynically, I find my gift giving calculus for those individuals on the fringe of my social circle depends on whether or not I expect them to give me something. If I believe they will, then I get them a present to save myself the embarrassment of having nothing to offer in return.
A few years ago, a coworker unexpectedly gave me a gift. In response, I insinuated that I had been planning on giving her a gift at the staff Christmas party the next day. That evening I searched my house for something I could give her and ended up regifting a bag of coffee my wife had received from her workplace. I was struck at how I would rather lie and scrabble to put together a lame, last minute gift than receive a gift with nothing to offer in return. In the end, although I had given a gift, I was anything but generous.
Have you had a similar experience? Do you ever struggle to simply receive from another person without the need to immediately reciprocate? This struggle seems to reveal a lack of trust in the other person or a sense of pride in myself. I either don't believe that the gift is truly without strings attached, or I want to have earned the approval of the other person to be worthy of the gift. Giving to manipulate someone else or as a means to curry favor is not genuine generosity. This negative view of giving and receiving can restrict experiencing authentic relationships with others and even with God. I find that I can only give what I have received. As much as I might want to be a truly generous person, if I interpret others' gifts through a grid of mistrust or pride and not let myself experience the generosity of another, I won't be able to be authentically generous with those around me.
One story that always convicts me of my challenge to receive well is the story of Naaman's healing from leprosy (2 Kings 5:1-19). In it, Naaman wants to give Elisha lavish riches in response to his healing, but Elisha would not accept a thing from him. As the commander of the army of Aram, Naaman must surely have known how reciprocity for political favors worked and so did not want to remain in Elisha's debt. Moreover, as one of the richest and most important men in the kingdom, to receive a gift like this must have broken down his pride. The entire narrative seems to emphasize the humbling journey Naaman embarked on by listening to his servants, being healed in a simple manner (merely washing in the Jordan river), and then being unable to use his immense personal wealth to pay for the healing. This finally breaks through to Naaman when his final request to Elisha is granted. He receives a bag of dirt from Israel so that he might pray to the God of Israel while still kneeling on Israeli soil upon his return to Aram. The only acceptable response to this lavish gift of healing is worship and an ongoing relationship, not actions growing out of mistrust or pride.
This kind of grace that breaks down our pride and builds trust can be seen even more clearly through God's gift of Jesus for our salvation. I like how starkly the New Living Translation puts it in Ephesians 2:8-10 "God saved you by His grace when you believed. And you can't take credit for this; it is a gift from God. Salvation is not a reward for the good things we have done, so none of us can boast about it. For we are God's masterpiece. He has created us anew in Christ Jesus, so we can do the good things He planned for us long ago." 
God's acceptance of us because of Jesus is not a gift we can earn and take credit for, nor one that manipulates or coerces us. Recognizing this free gift for what it is fosters worship and an authentic relationship with God. Of course, as with any good friend, we will naturally want to give gifts back to God.
Experiencing this genuine generosity from God, that expects nothing in return, will naturally lead us to be the kind of people who give without such expectations. However, this must not be from a posture of pride or mistrust, but from intimacy and thankfulness. 
As we continue through another holiday season of presents and gifts, let us focus and reflect on the true gift of Jesus that we receive without needing to pay Him back. Let's be comfortable with receiving gifts, even when we have nothing to offer in return. Allowing ourselves to be a recipient of authentic generosity may empower our own authentic generosity toward others.