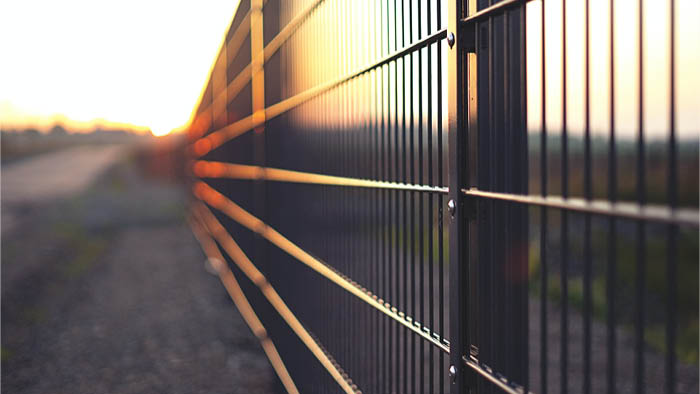 Many of us have heard of one famous German theologian who stood up to the Nazi party. But did you know there was another famous theologian beside Deitrich Bonhoeffer who did the same thing? Yes it's true, and his name was Paul Tillich.
Paul Tillich
The Nazi party wanted Tillich to renounce his published political views in order to keep teaching in Germany, and the legend is that Tillich laughed at the SS guards, and was of course, swiftly banned from teaching in any school in Germany. Hearing of his situation, and with admiration for his work, Tillich was invited to teach in the United States by two famous public theologians, the Neibhur brothers. He lived the rest of his life teaching in the United States at various famous universities. Martin Luther King did his doctoral dissertation on Tillich, and in fact, his fearless intellectual inquiry and diagnosis of culture took the United States by storm, causing him to grace the cover of Time magazine in 1959.
Hitting the Refresh Button
Tillich is undoubtedly a controversial figure in theology, and he and I disagree on a number of key realities, but one of things I can appreciate about Paul Tillich was his effort to take Christian concepts and symbols that felt stale to cultural and societal conversation (a conversation that was increasingly growing more secular), and hit the refresh button on these concepts so that they could make a renewed impact. He didn't want society, the world, or the church for that matter, to leave behind Christian concepts or symbols simply because they were thought to be outdated. In the midst of secularization, Tillich was certain that the Christian faith was valuable to modern people and society. For example, he hit the refresh button on faith by calling it "the state of being ultimately concerned: the dynamics of faith are the dynamics of man's ultimate concern." Even more, he hit the refresh button on God by calling God the "ground of being." And though this appears to be an impersonal term, for Tillich, it avoids the idea of God being a "being," which would mean God is subject to finitude and bound to some form like all other 'beings,' or unable to transcend even the infinite.
In a famous op-ed column in The Saturday Evening Post he wrote this: "If we define religion as the state of being grasped by an infinite concern we must say: Man in our time has lost such infinite concern." The Christian faith is relevant for every generation, but Tillich wanted to figure out how to reach a new generation.
Sin
Another one of the simple ways Tillich hits the refresh button on Christian concepts is how he talked about sin. Tillich would say that we don't understand the word sin anymore. The power of sin has largely been lost to us, and by that he means we don't understand the depth and breadth that term embodies.
Whenever he spoke of sin, he would only use that word briefly. Instead, he would speak of separation. He would say that we should understand sin is really separation or even estrangement. Because of sin we are estranged from one another; we are separated from how relationships really should be and work. Because of sin we are estranged from ourselves; and we are separated from who we really should be. And because of sin we are estranged from God; we are separated from whom we actually belong.
Grace
The Christian concept that answers the malady and tragedy of sin is grace. Grace, like sin, is difficult to describe, and Tillich again would say we don't really understand the word grace anymore either. Is grace just forgiveness? Is grace some kind of ethereal force, or magical power of God?
For Tillich, grace was neither of those things. Instead, grace is how God overcomes the separation and estrangement of sin. In other words, it is through grace separation from God is overcome. The grace of God through Jesus breaks into our lives in spite of separation. Essentially, grace is the acceptance from God of that which is formerly rejected by God. Grace is the reunion of God's life to our life.
Here is what Paul Tillich says about grace in one of his sermons titled You Are Accepted:
"Grace strikes us when we are in great pain and restlessness. It strikes us when we walk through the dark valley of a meaningless and empty life. It strikes us when we feel that our separation is deeper than usual, because we have violated another life, a life which we loved, or from which we were estranged. It strikes us when our disgust for our own being, our indifference, our weakness, our hostility, and our lack of direction and composure have become intolerable to us. It strikes us when, year after year, the longed-for perfection of life does not appear, when the old compulsions reign within us as they have for decades, when despair destroys all joy and courage. Sometimes at that moment a wave of light breaks into our darkness, and it is as though a voice were saying: "You are accepted. You are accepted, accepted by that which is greater than you…Do not try to do anything now; perhaps later you will do much. Do not seek for anything; do not perform anything; do not intend anything. Simply accept the fact that you are accepted!" If that happens to us, we experience grace."
The Courage to Accept Grace
As Christians, we should be confident that we are rooted in God's grace. We have a complete, immediate, and total reality of acceptance from God through his Son. In his book, The Courage to Be, Tillich says that it takes courage to accept that you are accepted by God. He has a different Christology than I am inclined to adopt, but I still agree with him.
It takes courage to believe, live into, and embody a hope that flies in the face of existential despair and anxiety. As Christians, we understand we are wholly accepted through Jesus.
When we courageously accept our acceptance from God, then we can also courageously reject the other words, things, or realities that seek to strip us of our rootedness in God's grace. When you are lonely and in a place of despair or darkness, through God's grace your light can be remembering that you are forever accepted by the One who matters. When you are struggling because you receive harsh words from co-workers or your boss, through God's grace the final word spoken to you and over you is that you are accepted by him. And when you have made decisions that make you fear rejection from others and you struggle to even accept yourself, through God's grace you have no reason to fear, you are always accepted.
This is God's grace: his grace through Jesus has the power to overcome all separation. Do you have the courage to believe him? Do you have the courage to live out of his grace?