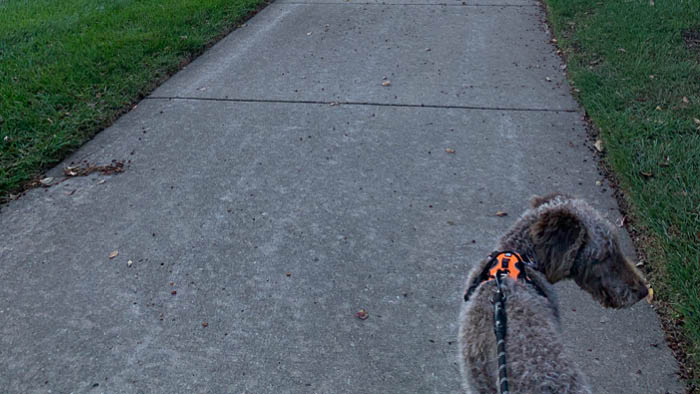 We got a puppy! Finally after 12 years of marriage, 3 children, 5 moves, and lots of rigorous discussion and negotiation, we got our first family pet. We went all in and decided to do the puppy thing. Telling our kids the news that we were getting a puppy was a precious moment we will never forget. Then came the fun of dreaming up names, deciding which pup we wanted from the litter, and finally planning the trip to go pick her up.
We chose the name MeiMei (which is Mandarin for "little sister") and were quite smitten with her from the beginning. But, for those of you who have experienced puppy life, you know that it's no joke! The house training, nibbling everything, and crying at night was exhausting! But even with the sacrifice of time, money, and sleep, we still have had so many joy-filled moments with this new little pup we brought into our family.
New Beginnings
We had four months to wait from when we decided to get a puppy to when we actually brought her home. During that time we all had something different we were looking forward to about having a dog. For my son, it was having someone to always play with in the backyard. For my girls, it was looking forward to the cuddles. For my husband, it was the companionship and being greeted at the door when arriving home. For me, I was looking forward to taking walks with my dog.
Not only were we preparing for a new stage of life with a pet, but we were also about to enter a new stage of family life. This fall my youngest started kindergarten, so we now officially have all school-aged children. It is bittersweet and I'm still adjusting to the new rhythm. But, a huge blessing that has come with getting a puppy, and with kids being in school, has been my morning walks with MeiMei.
I knew I was excited about starting the routine of going on morning walks, but I did not know how big an impact it would have on each day and the week as a whole. It has become a time of refreshment for my soul. A quiet way to start the day. I am so grateful for that time…for my morning walks with MeiMei.
Gratitude in the Little Things
I know not all of us have the luxury of starting off the day with a lovely walk with a really cute puppy. But I do believe that each of us has little things in our day that can lead us to hearts of gratitude. As we choose to notice these little things and allow our hearts to be filled with gratitude, our joy increases! When our joy increases, we have more capacity to love well, have more patience, are in a better place mentally, and many other positive side effects.
The Bible is full of verses about thankfulness, and we know it is important to be grateful, but it is easy to get bogged down in the day to day mundane moments. What if we actually let some of these verses guide us to have hearts of gratitude throughout the day?
Ephesians 5:20 …giving thanks always for everything to God the Father in the name of our Lord Jesus Christ….
When you are enjoying that cup of coffee, that is a good gift from the Lord! Enjoy it and thank him for it.
Psalm 118:24 This is the day the Lord has made; let's rejoice and be glad in it.
When you walk to your car and feel a refreshing breeze, give praise to God! He has made this beautiful day.
Psalm 95:2 Let's enter his presence with thanksgiving; let's shout triumphantly to him in song.
When a song plays on the radio that stirs your soul, give him praise.
1 Thessalonians 5:16 Rejoice always, pray constantly, give thanks in everything; for this is God's will for you in Christ Jesus.
When the babies are finally asleep and you can breathe, or shower, or eat, praise the Lord for giving you your babies, but also praise him for the gift of quiet.
The Choice of Gratitude
Gratitude is a choice, and we can ask our Heavenly Father for help in noticing opportunities to experience gratitude throughout our day. A good starting point is to pray for help from the Holy Spirit! Then notice the little things…the good lunch you had…the changing colors of the leaves…the sound of the birds singing…your pet's comfort and company.
Another option is to start a gratitude journal. Take time at the end of the day to write down some little things that you were grateful for that day. For example: the traffic wasn't too bad…got time with a friend…finished a good book.
The list of reasons to experience gratitude is endless and God is worthy of praise for it all. I am praying for us, on my morning walks with MeiMei, to notice the little things, to give God the praise for it, and allow him the space to grow our hearts of gratitude.