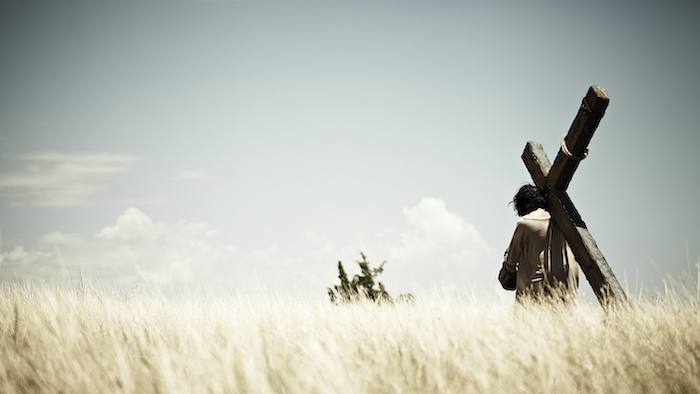 "Whoever wants to be great must become a servant. Whoever wants to be first among you must be your slave. That is what the Son of Man has done: He came to serve, not to be served—and then to give away his life in exchange for many who are held hostage."
‭‭Mark‬ ‭10‬:‭43b‬-‭45‬ ‭The Message
In my discipleship to Jesus, I'm learning to be a servant, but I've had years of practice in the other direction. For so long I have been afraid to serve others. 
When I consider what's going to happen to me if I serve others, I wonder if it's safe. It looks like pain to me, it looks confining, suffocating even. Once I get on the inside, however, it's always more freeing than I originally thought! Why? I'm not alone there. God is there.  
I understand Jesus-style servanthood in fits and starts now, but I want to practice it as a lifestyle. In order to make that a reality, I know I need to follow Paul's advice to his Philippian friends and live under a new mindset.
Having called them to a lifestyle of love, Paul then says: 
Have this mind among yourselves, which is yours in Christ Jesus, who, though he was in the form of God, did not count equality with God a thing to be grasped, but emptied himself, by taking the form of a servant, being born in the likeness of men. And being found in human form, he humbled himself by becoming obedient to the point of death, even death on a cross. 
Philippians 2:5-8 ESV
Jesus understood it. He didn't have to cling to his position as God over others. He didn't have to try to control everything to make sure it all came out just right. He wasn't in the position of making sure it all went "his way" from his human point of view. 
So instead of clinging to his equality with God, he simply clung to God himself, and entrusted himself to God by taking the form of a servant. All the way to the cross.  
How did he get the ability to do that? It started with his mind. A mind that presumes upon the mystery at the bottom of the universe; God is good, and thus, God is trustworthy.  Laying it all out on the line with and for God leads to complete safety, no matter the conventional wisdom.  
How did that turn out for Jesus?
Therefore God has highly exalted him and bestowed on him the name that is above every name, so that at the name of Jesus every knee should bow, in heaven and on earth and under the earth and every tongue confess that Jesus Christ is Lord, to the glory of God the Father.
Philippians 2:9-11 ESV
That's pretty good. I can't imagine it would turn out poorly for me either.  
Still, simply attempting to serve isn't enough… 
When I attempt to serve others without adopting Jesus' mindset, I just end up disgruntled and testy. Now I see Paul's brilliance in the following verses to tell his friends to do everything without complaining or arguing. In being disgruntled, I'm still in control. I'm still holding on. I'm still running things. 
But in Jesus' mindset, to let that go is to turn it loose to God and just serve, with my expectation on him, trusting that he will always provide; to think like Jesus, to venture out in love and service, and leave the rest to God.
Is that safe?  
Yes. 
Why? 
He will be there.