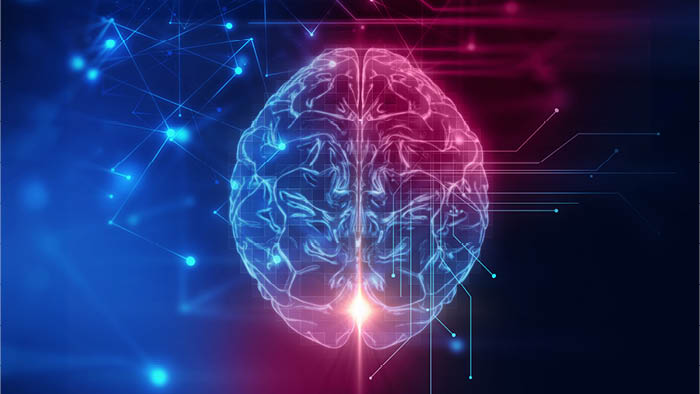 Authors: Ben Beasley & Mark Dungan, JD
The human brain is a three-pound rapid-cycling, complex system of unknowable potential, containing 100 billion neurons and conducting 38,000 trillion operations a second. As Rita Carter writes in The Human Brain Book: 
The brain is the most complex organ in the body and is probably the most complex system known to humankind. Our brain contains billions of neurons that are constantly sending signals to each other, and it is this signaling that creates our minds    
Science and Faith
As knowledge about the brain, its structure, and its relationship to the mind has expanded dramatically over the past few decades, there is a growing number of thinkers and scientists in the Christian community who see humans as physically and spiritually integrated beings. Spiritual formation, or rather spiritual transformation, involves neurological processes that are no longer going unrecognized. 
In Your Faithful Brain, Designed For So Much More! Christian neurorehabilitation psychologist Dr. Leonard Matheson writes:
Neuroscience supports the Bible's integrated and indivisible approach to the human person, including our brain. We're designed to be completely and fully integrated beings with a soul into which we grow (p. 32).
For example, in the Psalms, David recognizes and praises God for the amazing creation that is a human being: For you formed my inward parts; you knitted me together in my mother's womb. I praise you because I am fearfully and wonderfully made; your works are wonderful, I know that full well. Psalm 139:13-14, NIV
David sensed the genius of God's creative power but he could not know, and until recently no one could have even come close to knowing, the jaw-dropping magnificence of God's work in designing the human brain. 
Integration of Mind and Body
Christian psychiatrist, Dr. Curt Thompson*, expands on this thought of the integration of mind and body in his book Anatomy of the Soul:
New findings in the fields of neuroscience and attachment offer a fresh means by which we can understand and experience the abundant life to which Jesus has called us… What we are learning is how part of God's good creation—neuroscience and attachment—speaks to us, serving as a counterpart language that affirms and enriches our faith dialect, which is comprised of Scripture and our spiritual experiences (pp. 4-5).
What is the role of our brain in our spiritual transformation? of Science and Faith? In Romans 12:2 the Apostle Paul says: Do not conform to the pattern of this world, but be transformed by the renewing of your mind. Then you will be able to test and approve what God's will is—his good, pleasing and perfect will. NIV
The brain contributes to transformation through the process of neuroplasticity, the ongoing building of new, and modification of existing, patterns or networks of neurons in response to input from the mind, body, and external world. These networks of neurons are the physical repositories of our beliefs, values, attitudes, character, thoughts, memories, and knowledge—all of which begin developing at or before birth and continue throughout our lives. 
Spiritual Transformation
Because the brain and mind are inextricably linked, when we choose, with the help of the Holy Spirit, to repeatedly think about God, others, and ourselves through the lens of Scripture and model our lives after Jesus, neuroplasticity facilitates the physical restructuring of the brain, creating and strengthening patterns and networks of neurons that represent God's truth. These neural patterns in turn influence what we think about and the behavioral choices we make, resulting in our minds becoming more like the mind of Christ. Again, this is exactly the spiritual transformation that Scripture speaks about, but described by way of our neurology.
As spiritual transformation progresses, our character, the nonconscious behavioral manifestation of our spiritual selves, becomes more closely aligned with Jesus' character and spiritual self. We progressively become a clearer reflection of the image of God, experiencing life more abundantly as God intends. 
It's important to note that God gives us the freedom to form and transform our spiritual selves any way we want. If we choose to embrace "truth" about life and ourselves that is not God's truth, our spiritual transformation will lead ultimately to dysfunction and an impoverished quality of life. 
Jesus' life and teaching provide us with the ultimate guide to human flourishing. I hope your life is energized as mine has been by the truth that God designed us for an abundant life as physically, psychologically, and spiritually integrated beings. He states in John 10:10, 
The thief comes only to steal and kill and destroy: I have come that they may have life, and have it to the full. NIV
*Dr. Curt Thompson, M.D. was our guest at Christ Community on April 23, 2020.  |  WATCH THE EVENT>
Dr. Thompson is a psychiatrist in private practice in Falls Church, Virginia, and founder of Being Known. He is the author of Anatomy of the Soul (Tyndale, June 2010) which demonstrates how insights from interpersonal neurobiology resonate with biblical truths about God and creation (Science and Faith)—validating the deep human need for meaningful relationships as a key to a life of hope and fulfillment. He is also the author of Soul of Shame (IVP, August 2015), which describes the neurobiological roots of shame, and provides the theological and practical tools to dismantle shame and heal from wounds.