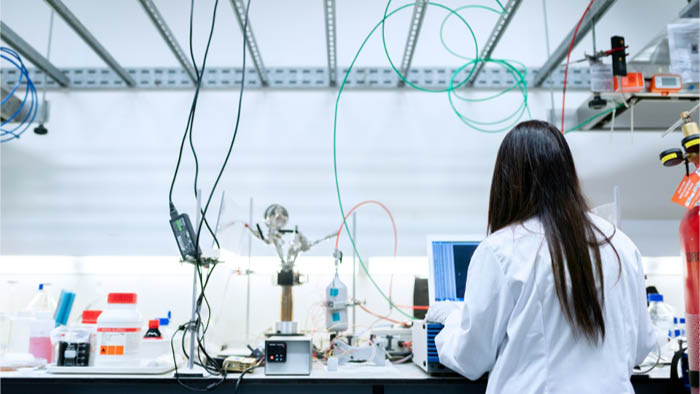 It was January 26, 2023, the end of my fourth week as a pastor at the Downtown Campus. That month had been filled with endless meetings, some delightful and others…I'll let you fill in the ellipsis. My favorite meetings were those I had with congregants over coffee, dinner, or just about every meal! That cold January evening, as I walked to my car after having coffee with a congregant, I stumbled upon what looked like a lovely place to grab some dinner; soup to warm up my Puerto Rican bones. A little while after I was seated and cozy in my chair, with my head buried in something, (probably the menu or a book), someone approached my table. She waved at my face so that I would notice her presence. It was a young woman from the Downtown Campus. "Are you dining alone?" she asked. "Yes," I replied with delight. "May I join you?" she continued. I was filled with joy and gladness on account of such a wonderful "coincidence" (or shall we say providence?). "Yes, absolutely!" I replied. After some small talk and giggling over God's gift to both of us that evening, my new friend blurted out a question with puzzled sincerity, "So you went from scientist to pastor? Please explain!" I bursted out laughing because I often see this question in people's faces when they meet me for the first time, but no one had ever asked it in such a creative, pointed, and hilarious manner. Hence, here I am, explaining.

From scientist to pastor: when God's calling makes no sense
I moved to the mainland U.S.A. right out of college in 2006. I was armed with a newly acquired B.S. in Microbiology, two suitcases, a handful of professional dreams, and tenacious determination. I was excited about my internship at the National Institutes of Health in Bethesda, M.D., about the things I would learn from the world class scientists that worked there and, of course, about working with human blood and Hepatitis viruses! What's not to be excited about? My two-year internship flew by. I loved it! My laboratory skills had sharpened, my spoken and written English had improved dramatically, and I was ready for graduate school. So, I enrolled in the Immunology Graduate Program at the University of Pittsburgh, where my love for the immune system deepened and I started an affair with fungi. Upon graduation, I moved to Madison for postdoctoral training at the University of Wisconsin.
Throughout all this moving around and training in different universities and government institutions, I was also learning how to "do church" in English and figuring out my place amidst the predominantly white evangelical church, which is, perhaps, the most difficult experiment I have ever handled! Over time, I became acquainted with my English Bible and the worship style of the churches I attended, although I must confess that I keep dreaming of walking into church to the beat of salsa music, but I suspect that will never happen! I also began to serve at church, although never to the extent of involvement I had engaged in back home. I had leadership and public speaking gifts that were underutilized. Hindsight tells me that during those relatively quiet ministry days, God was maturing my character: teaching me to listen, sharpening my cultural awareness, and shaping me into the woman that one day would bear the responsibility of shepherding God's people. Those quiet days ended during my time in Madison, Wisconsin, when my particular set of gifts became evident as I participated in prayer meetings, served in prayer teams, and started preaching again. Eventually, I became an elder at that church and I could not run from God's calling anymore. 
When the time came for me to decide what to do after completing my postdoctoral fellowship, there was turmoil in my soul. I had planned on a long teaching career at a small college, but something in my soul would not find rest in that pathway. I was losing sleep and focus, I was waking up to pray at crazy hours of the night, and I sobbed and had tantrums in the presence of the Lord because I could not understand why God would ask me to leave a career I had studied long and hard for in order to spend the rest of my life preaching his word and caring for his people. But he gave me no choice. He provided what I needed to go to seminary and made his calling crystal clear. So, I packed my bags and moved to the greater Chicago area to complete the M.Div. program at Trinity Evangelical Divinity School. 
I must confess I still do not understand why God chose to do things in this manner in my life. So, I cannot fully respond to the "Please explain!" of my dinner buddy. I cannot fully explain how Dr. Hernández-Santos became Pastor Nydiaris. However, I can offer a few insights I've gained along the way.

What does a scientist turned pastor do with her lab coat?
First, when a scientist turns pastor, she brings her lab coat to church. When I greet the congregants and guests of the Downtown Campus on Sunday morning, they will not see me wearing my lab coat, but they will surely encounter part of the skill set I gained while working in the laboratory. This can be hard to imagine, perhaps because most people do not personally know a scientist and what they do on a daily basis. Let me briefly describe the task of doing science for you. 
The duties of a scientist vary depending on where they work and what their position is, but at the core of our profession is curiosity about the natural world. We observe the universe, living creatures, the environments in which they live and ask questions. Then we attempt to answer such questions in a systematic manner, guided by the scientific method. Practically, in the academic settings where I worked, I would spend most of my time designing and performing experiments, which was always my favorite part, working with my hands and cool machines. Some days, I would be writing papers and grants, preparing presentations for conferences, public speaking, teaching the occasional lecture, and collaborating with my colleagues.  
Do some of those tasks sound familiar? Does that sound like anything I could use on Sunday morning? I think so. Sure, I no longer intubate mice (yes, that is a thing and I was really good at it!), but many of my observation, communication, project management, and people skills are still incredibly useful! So, maybe Dr. Henández-Santos and Pastor Nydiaris are not so different after all! Perhaps I should don my Sunday best with my lab coat one of these days. 
Lab skills repurposed not wasted
This brings me to my second point, namely that my lab skills have been repurposed, not wasted. How so? My "observation powers" kick into gear on Sunday mornings when I greet people. My brain starts gathering data: Have I seen this person before? Where? What is their occupation? Do they look distressed? How can I help? Betsy, she's limping, I wonder what happened. When I go to someone's house or the hospital for a pastoral visit, I am observing and reading the room, wondering what's the mood and what questions I should ask, figuring out if now is a good time for a hug and some prayer. Observe, observe, and observe again! Good for science and, in the hands of the Holy Spirit, it is a super power! 
When I am writing sermons, blogs, or curriculum for theFormed.life, a conglomerate of the skills I honed in the lab come to the forefront. As soon as I am assigned a passage or a topic I start reading and researching, looking at the original language, making observations, asking questions, digging deep trying to understand the culture of the biblical text. Then I gather all the information and start thinking about how to communicate it, my favorite part! Just like I did when I worked in the lab, I think about how to tell a coherent and compelling story about the things I observed. This is when my writing and public speaking skills shine through.
Finally, when I worked in the lab, I had the gift of working alongside people from all over the world. They taught me about their religion, their food (a favorite part of mine!), and their culture. They told me about their families and holidays, their upbringing and their academic journeys. Oh what a precious gift! Few things have done as much for my cultural awareness than working in the lab. Being aware of other cultures helps us empathize with our neighbors by gaining understanding of who they are, which is a deeply pastoral endeavor and something that the church in the U.S.A. is in desperate need of.
I will be forever grateful to the scientific community for providing me with such a safe space to grow and develop, a space to try things and fail, a space to be myself and find my voice, a school of storytelling, a place for growing patience and endurance, a place for training a pastor! 
So, have you ever thought of a particular season of your life as a waste? Have you ever asked the question, "What were those years about? Why did I spend so much time studying that?" Have you ever said, "I have all these skills that are useless to me now?" Think again! Your skills may be on the way to being repurposed, even if you cannot explain the journey.