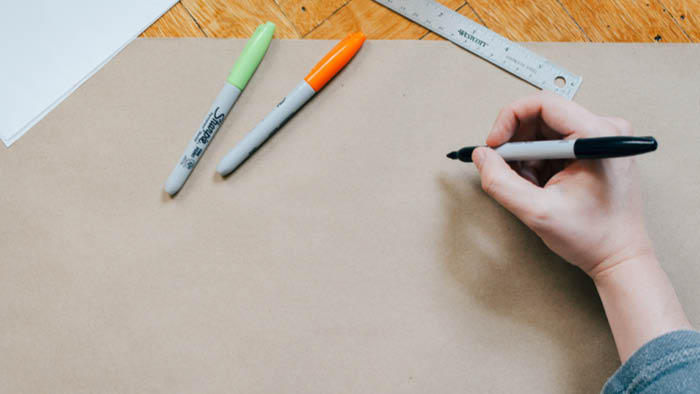 The greatest enemy to creativity isn't lack of time, money, tools, or training. The greatest enemy of creativity and productivity is shame. More than distraction or busyness, shame steals the energy and courage required to create. And even more disastrously, shame disrupts the relationships that are necessary for creating and producing together. Even creative tasks that are undertaken alone are always done in dialogue with other minds, in conversation with other image-bearers. Shame disrupts creativity and productivity causing us to hide from one another. Shame breathes lies. Shame lies and says:
You're an idiot. You have no business doing this work. You're going to fail. You always fail. You're never good enough. You never will be good enough. You're a fraud. This is so derivative, so unoriginal. Nobody will care about this work. Nobody should care about this work. It's trash. People will laugh at you. People will steal your work. People will think what you are doing is dumb. 
The louder the voice of shame, the more energy it takes to overcome it and create something good and beautiful. It robs us of energy we could otherwise use to create. This is a major theme in Curt Thompson's work. Curt is a Christian psychologist and author who writes on the themes of shame and creativity, andt Christ Community recently had the privilege of hosting him for an evening conversation. You can watch his talk HERE and read more in his books The Soul of Shame and The Soul of Desire.
All of us are creating even if we aren't professional graphic artists or creative writers. Making dinner is a creative act. Building a presentation slide deck and building a deck on your house are creative acts. Putting together spreadsheets and spreading fresh sheets on the bed are creative acts. 
And wherever there is the potential for creativity and ushering goodness and beauty into the world, shame is lurking — seeking at all costs to choke and strangle that creativity. I want to offer you a practice for combating shame when you're preparing to create. This is a liturgy, a prayer, for combating shame that you can use when you begin a creative endeavor. 
Liturgy Against Shame Before Creating 
All:
Father, Son, and Holy Spirit,
You are the Creator and Sustainer
of everyone and everything,
You uphold the universe by the Word of Your Power.
Leader:
You have made us creative collaborators in your image;
Male and female you have created us. 
Created us to be creative.
Created us to draw out all the fulness and beauty
of the world you have lovingly formed and fashioned.
Yet now as we stand on the precipice of this creative endeavor,
the threshold of this good work,
this good work, O Lord, which you have prepared for us to do,
we find ourselves haunted by shame.
In the face of this shame,
we shrink back, we hide;
we grow suspicious of others,
contemptuous of ourselves.
King Jesus, who for the joy set before You despised the shame of the cross,
teach us now to despise this shame.
Against the lie of shame which says, I am worthless.
We speak the truth of Your voice:
We are fearfully and
wonderfully made.
Against the lie of shame which says, I have nothing to offer.
We speak the truth of Your voice:
We are God's handiwork,
created in Christ Jesus to do good works,
which You prepared in advance for us to do.
Against the lie of shame which says, They can't be trusted, they will hurt you.
We speak the truth of your voice:
We are all baptized by one Spirit into one body,
we were all given the one Spirit to drink.
Father, Son, and Holy Spirit, defend us now
from all the assaults of shame.
And shepherd us into the green pastures of your goodness and beauty.
Amen.