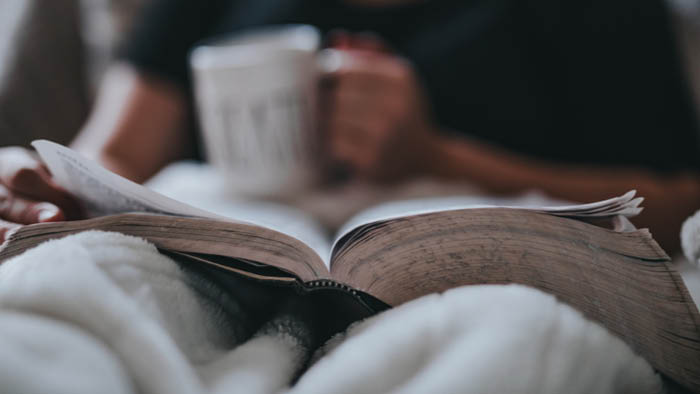 Behold, the hour is coming, indeed it has come, when you will be scattered, each to his own home, and will leave me alone. Yet I am not alone, for the Father is with me. John 16:12
We are afraid of being alone. So much of our self-worth and self-image is tied to what others think about us. We can so easily fill our schedules with other people and activities to keep us busy. Even when no one else is physically around, the whole world is just one click or swipe away. We can endlessly distract ourselves with noise and images from TV, social media, music, podcasts, and so much more in this digital age. We use other people, endless activity, and entertaining technology to keep ourselves from ever truly being alone.
The intentional practice of solitude can be scary, but it has deeply formed Jesus-followers for over two-thousand years. Here are five reasons to engage in the discipline of solitude.
1. Jesus practiced solitude.
As disciples of Jesus, our goal is to become like him. We must imitate our master Jesus or that to happen. He was not afraid to be alone because he knew his Father was with him. He practiced the discipline of solitude daily throughout his life to commune with God, even as others would clamor for his attention (Mark 1:32-39). As Jesus approached the most difficult week of his life that would culminate in death and abandonment, he ultimately trusted his loving Father to meet him there.

2. Solitude teaches us to rely on God for identity and not others.

Whether it be a positive review from your boss or your friend's laughter after telling a joke, it is so easy to rely on the opinions of others for our sense of self-worth. Intentionally taking time to be alone and connect with God through prayer and Scripture reading can teach ourselves to find identity in Christ and not in others. This is what Jesus did even at the height of his ministry so that he would not be caught up in others' expectations of him (Luke 5:15-16). Jesus' identity firmly rooted in God's love empowered his ministry toward others.

3. Solitude empowers us to be present with God and others.

If you're like me, perhaps you've found that your attention span steadily decreased as you began carrying your smartphone more. Technology has complicated the practice of solitude because we are never more than a swipe away from superficial connections with others. The intentional practice of solitude to remove ourselves from distractions like technology can clear our minds of distracting thoughts, and retrain our brains to have longer attention spans. This enables us to be present with God while reading the Bible and praying. It can also change our habits and patterns so that we can be more attentive as we interact with others. 

4. Solitude can open us up to the Holy Spirit's gentle correction.

Often the fear of solitude stems from unresolved guilt and shame. Dietrich Bonhoeffer once said, "We are so afraid of silence that we chase ourselves from one event to the next in order to not have to spend a moment alone with ourselves, in order to not have to look at ourselves in the mirror." As God's beloved children, there is no need to fear shame or judgment from him (Hebrews 4:16). When we are alone with God without anything to use as a distraction, God's Spirit can reveal ways we are living and thinking that are different from the abundant life God wants for us. In solitude, we can confess these things and receive God's forgiveness and empowerment to change.

5. Solitude develops contentment within us.

As we sit alone with God, we can develop a sense of contentment in him. Other pleasures or accolades can be seen in proper perspective to God. Practicing gratitude in this time of solitude can shift the focus from what you don't have to how God has already blessed and sustained you. This contentment reminds us of God's love for us and empowers us to say "no" to lesser things that ultimately won't satisfy us.
As we enter this season of Lent, preparing to celebrate Jesus' death and resurrection, we invite you to join us in a seven-week journey to experience greater intimacy with God through the discipline of solitude. This study is available at theFormed.life, an online daily devotional resource to deepen your relationship with God and build habits of spiritual discipline.