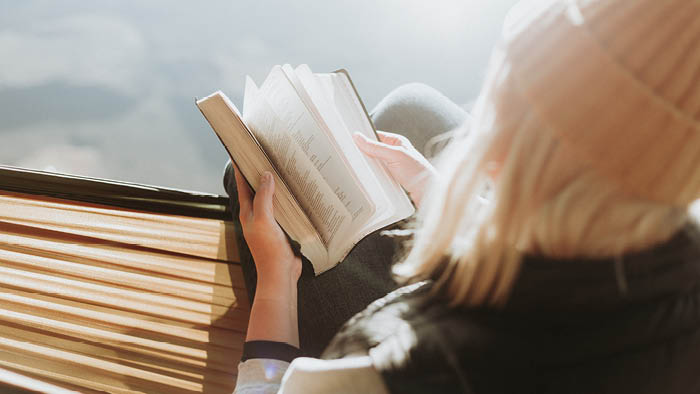 "So, how are you?" Have you found, as I have, that many people answer this simple question in the same way? "Busy!" Life can throw a lot our way. On top of that, we can contribute to our struggle by filling up what little free time we might have with more stuff. Now I make no judgments on how you fill that time. I would guess a strong case could be made for that stuff being really good stuff. I know I can argue this for my own stuff really well. The question is not if it's good stuff, but how much is too much, and when should I say "No more!"
I have been challenged in recent months with a barrage of thoughts on the subjects of rest, sabbath, pace, spiritual disciplines, and how all of these things are lived out, practiced, and embodied in my life. It started over a year ago with books, articles, and podcasts. Little "drips" that were all saying the same things – "Alan, is your life focused on the right thing? Are you really living the life that Jesus has in mind? You seem to be busy, but you don't seem to rest much."
I think I've always struggled with the idea of rest because I am a "doer." I like getting things done (and I really like the book Getting Things Done and a hundred other life-hack type books that help me be more efficient and get more stuff done). I like seeing items on my to-do list get checkmarks. I love what I do vocationally and that drives me to work hard. Basically, everything in my life screams "Go fast! Do more!" To be honest, I think I have found my identity in this for a long time.
Then, in the midst of the struggle going on inside my heart and mind—the battle between "do more" and "rest more,"—one of my kids came home from college and asked a heart-felt, but piercing question. "Why did we not practice sabbath as a family growing up?" That may be a hard question for anyone to hear from their kid, but for a pastor, that was really challenging. I'm supposed to be good at this kind of thing and while I think we tried to honor the sabbath by making church a priority, we obviously failed at actually slowing down and resting on the sabbath and observing it in any sort of biblical sense.
Can you relate? I'm guessing (or hoping) you can.
So, at this point, in our new COVID-19 induced time of "slow," I think I am grateful for a change of pace. It is in the "slow" that I am more ready and willing to focus on and hear the still small voice of God.
In his book The Attentive Life Leighton Ford points out "the 'burning bushes' in our path are signs planted in our life, opportunities to listen and pay attention. How often does God put signs out that we miss because our life is filled with so much stuff?"
I am also wondering how to make this "slow" or change of pace last. How will this not just be a phase we go through? How will I not allow the 127 things on my weekly calendar resume control once our quarantine is over? How will I teach my children to rest and not allow the myriad of activities they have the opportunity to participate in to take over their life and mine? How can I learn to rest more in the goodness of my Savior? How can I "observe the sabbath and keep it holy"? Again, Leighton Ford suggests "[we tend to think] it is the crazy pace of our lives that is killing us when really it's our inattention to our deepest desire, the desire for God." I would suggest it is the crazy pace of our lives that is a major contributor to our inattention to God.
Will you join me in praying for something different in the future? Will you join me in seeking to capitalize on our current circumstances and use it to learn a new rhythm? Will you join me in creating new family habits and new family traditions? Ones that are centered on and grounded in Scripture, not culture? Will you join me in being able to answer the question of "How are you?" with something other than "busy"?
NOTE: If you want one resource that may help point you down this path of questioning, I recommend John Mark Comer's book The Ruthless Elimination of Hurry. It is one of many contributors that have helped in my struggle.