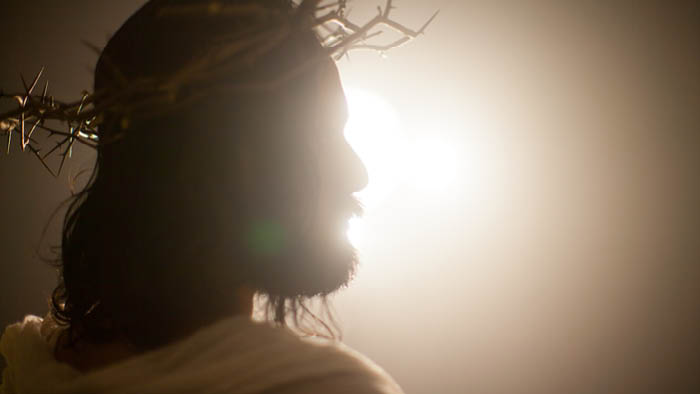 Life Changing Moments
We all have moments that change not only how we show up in life but what we are even able to comprehend in life.  
Some are truly marvelous. I applied and actually got in! She said, "Yes!" We're pregnant! I got the promotion! They found the cure!
Others are unimaginably brutal. He left me! I lost everything! I hit rock bottom! I'm getting evicted! She didn't make it….
Whether good or bad moments, after you go through them you are never the same. 
Now imagine those first followers of Jesus. They probably were used to being surprised after three years of following him from town to town, but when they saw him beaten within an inch of his life and then crucified, everything they held dear was taken from them in a moment. After the trauma of Jesus' death, they were running from the authorities, running from themselves, and questioning God. Why? How can this even be happening? When he said he was going, that he was going to die, I never thought….
Then in the midst of unbearable sadness, grief, and sorrow, Jesus came back to life. Jesus actually came back to them alive after dying. They couldn't have fathomed a crucified Messiah, but even that pales in comparison to the thought that Jesus would come back to life. And yet, there he was; flesh and blood, warmth and breath, standing with scars. 
There was no mistaking it was Jesus, but what could this mean? Why death and then, maybe even more puzzling, why resurrection? How could he come back to life? And then in the midst of those thoughts there is the question of what this means for each of us. 
Now What? 

Together we want to explore not merely the plausibility of Jesus' resurrection—although that is a worthwhile journey—but more, the consequences of death not having the final word. We want to explore the "Now what?" of Jesus' resurrection for a world riddled with death and decay. Jesus' resurrection is not merely an idea to ponder but a change in reality to embrace.
And if you are hungry for change anywhere in your life, this is a question of supreme importance. Imagine what this could mean for you! Think of those areas that feel defined by death; a relationship, financial status, an addiction, self-mortifying guilt or self-eroding anger. Jesus' resurrection has a massive impact on history, and Jesus' resurrection life has life-altering, imagination-expanding, hope-cultivating power for you personally.
What could Jesus' resurrection mean for you? For me? For us?
Join us!

We hope you join us as our study of the Gospel of John continues to reveal the extraordinary importance of Jesus actually being alive, and what that has to do with how you live today. This isn't something just for your neighbor, spouse, friend, or child. This is for you, but invite them, too. Why? Because life longs to bring more life. If you've tasted this life, you'll want others to experience Jesus' life too! 
You know what's amazing? If Jesus couldn't stay dead after being crucified in the first century, that means the life-giving work recorded in the first century for you and me is only the beginning of what he is continuing to do today. 
What if Jesus really didn't stay dead? Now what? 
Invite
! 

If you already believe in Jesus' resurrection, below is a video we created to promote the beginning of this new journey of study starting on Easter Sunday. Go ahead and share it. Share it on Facebook, Instagram, Twitter or wherever God has you. What might our resurrected Lord Jesus do through your invitations this Easter? Let's find out!