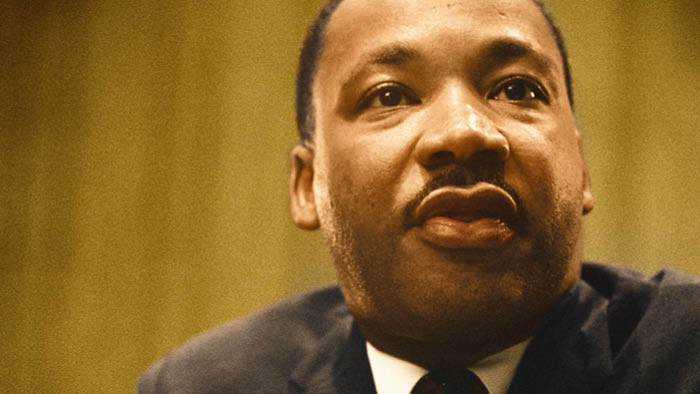 One of my personal traditions is to listen to my favorite Martin Luther King, Jr speech each year on MLK weekend. While not as popular as "I Have a Dream" or "I've Been to the Mountaintop," my favorite speech, entitled "Rediscovering Lost Values," embodies the compelling moral vision of King and the broader African-American church that we celebrate each year on MLK day. This speech was actually a sermon delivered at Detroit's Second Baptist Church before the Montgomery bus boycott that elevated him to a national stage. It reminds us that before King became the renowned activist and public persona, he was a preacher of the gospel of Jesus Christ. It was his deep faith commitments of the latter that propelled him to become the former. The sermon's correct diagnosis and searing critique of modern western culture's moral relativism, in both theory and practice, is as relevant today in 2023 as it was in 1954.
King begins by asserting that, as modern people, "the means by which we live, have outdistanced the spiritual ends for which we live." The profound problems we face in our world today cannot be solved by more information or more economic resources, both of which we have more of today than any society in human history. No, the problem lies within the hearts and souls of human beings and results from leaving behind the value of there being a God-given moral fabric to our universe. King likens this to the story of Joseph and Mary accidentally leaving behind Jesus as a boy in Jerusalem while returning to Nazareth (Luke 2:41-52). If we are to move forward as a society, we must go back to rediscover these foundational spiritual and moral values.
The problem is that we have forgotten that God created our universe with moral laws every bit as true as physical laws. Even if you don't understand Newtonian physics, you know that if you jump off a tall building the law of gravity means that you will fall to the ground and die. Certain things are right and certain things are wrong, in every time, place, and culture, precisely because God made it so… 
It's wrong to hate. It always has been wrong and it always will be wrong! It's wrong in America, it's wrong in Germany, it's wrong in Russia, it's wrong in China! It was wrong in two thousand BC, and it's wrong in nineteen fifty-four AD! It always has been wrong, and it always will be wrong! It's wrong to throw our lives away in riotous living. No matter if everybody in Detroit is doing it. It's wrong! It always will be wrong! And it always has been wrong. It's wrong in every age, and it's wrong in every nation. Some things are right and some things are wrong, no matter if everybody is doing the contrary. 
Yet, King points out, we think we can disobey God's moral laws and not face the consequences. He says that we live by an 11th commandment that supersedes the other 10… "Thou shalt not get caught." You can break any command you want, so long as you don't get caught and face negative consequences for it. We have deceived ourselves and forgotten the biblical truth that "You shall reap what you sow" (Galatians 6:7). This is the result of forgetting the moral foundation of the universe, and the God who upholds it.
At this point you may be amening just like the congregation at Detroit Second Baptist back in 1954. This is when King shifts the focus from our broader culture to the church. He observes that even believers can unintentionally forget God and leave him behind, just like Jesus' parents accidentally forgot him back in Jerusalem on their way back to Nazareth. It is easy for Christians to "pay lip service to God and not life service." We create false gods out of materialism or political ideologies that affirm us and how we want to live, and we use those idols to distract ourselves from the real God of Scripture who places moral demands on us and holds us accountable. 
All too often, Christians are passionate about either personal holiness or communal justice, while neglecting the other. King and others in the African-American Christian tradition show us there is a strong moral foundation that should lead to both. There is much the broader church can learn from them. We should seek to know the God who created this moral universe, and follow him by his grace.
This MLK weekend, I encourage you to take some time to read or listen to one of Martin Luther King, Jr.'s sermons. Let's remind ourselves of the moral foundation of God's created order, and how we follow the God who upholds it.