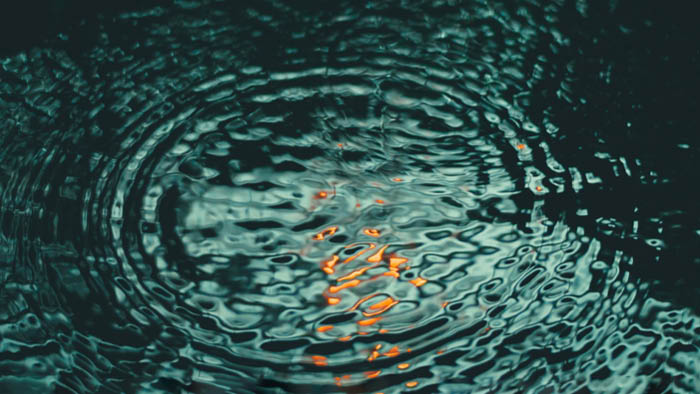 I have been thinking a lot about the story of Cain and Abel recently. I think one of the reasons that so much of God's word is written as a narrative is because stories are easy to remember and meditate on. And as we meditate on the story, we ask questions and examine it from different angles and begin to notice new things.
That's when God shows me things about himself that I hadn't seen as clearly before. It's like there's something beneath the surface that God really wants us to see, but it takes a little work to find it. And when we find it, God's beauty and majesty shine even brighter than they did before. I hope you've had this experience.
Why Didn't God Put Cain to Death?
That brings me back to Cain and Abel in Genesis 4. Like many Bible stories, it raises more questions than answers. Why did God favor Abel's offering over Cain's? Where is the door where sin is crouching? Who are the people Cain is worried will kill him? Where did Cain's wife come from? What is the sign that God makes for Cain? 
But the question that stands out, and has revealed the most about God's character is this: Why didn't God put Cain to death? Just a few chapters later, God will declare that murder is a capital offense (Genesis 9:5-6). This will be repeated in the laws to Israel:
"Whoever strikes a man so that he dies shall be put to death." (Exodus 21:12)
"Whoever takes a human life shall surely be put to death." (Leviticus 24:17)
"You shall accept no ransom for the life of a murderer, who is guilty of death, but he shall be put to death." (Numbers 35:31)
If God's standard of justice is that a murderer should be put to death, was God being inconsistent with his own standard when he spared Cain's life? 
The Tension of God's Justice and Mercy
I don't think this is a trivial question. It's not as simple as, "those laws came later." Because if God is the same yesterday, today, and tomorrow (Hebrews 13:8), then his standards do not change. And even if it would be unfair to hold humans accountable to a standard they are not aware of, surely he would hold himself accountable to it.
So why didn't God put Cain to death? I don't know that we can say for sure. But this story highlights a tension in the Bible between God's mercy and his retributive justice (giving people what they deserve). It is God's prerogative to have mercy on whom he will have mercy (Exodus 33:19). And what this story seems to highlight is that God really wants to show mercy. 
It's not that God never chooses retributive justice. Just keep reading the rest of the Bible, not to mention the flood story that follows a few chapters after Cain and Abel! But it seems that God doesn't have to choose it in every circumstance it could be applied. Perhaps in some cases it is better not to. In God's wisdom, he can decide that perfectly. And in this case, by his wisdom, he decides it is better to have mercy on Cain.
What About Us?
What about us? When we have been wronged, are we eager to "throw the book" at the perpetrator to see them experience the consequences of what they've done? Do we rejoice when someone who has broken the law gets caught and punished?
I am not arguing that there shouldn't be laws, or that there shouldn't be punishments. What I am saying is that it takes wisdom to know how to apply them well. God seems to be eager to show mercy when it is wise to do so, and maybe we ought to be more eager to be merciful as well. Rather than our consuming thought being, "I hope they get what they deserve" may we instead look for ways to demonstrate mercy wisely. 
The New Testament writer James wrote that, "Judgment is without mercy to the one who has not shown mercy. Mercy triumphs over judgment" (James 2:13, CSB). 
After all, as Christians we are the objects of God's incredible mercy. If we were to demand strict retributive justice over others, we would be condemning ourselves, since the just punishment for our sin is death (Romans 6:23). Thank God that he has been merciful to you and me!
May God grant us wisdom as we seek to be merciful as our Father in heaven is merciful. Even if it means being merciful to a murderer like Cain.